Merch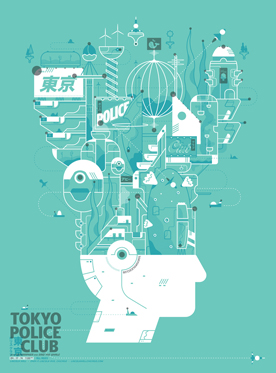 Tokyo Police Club
This poster, commemorating our sold out show with Tokyo Police Club, was designed and printed by Chicago's Delicious Design League.
About Delicious Design League:
With over ten years of experience in the design and ad biz we started Delicious simply as a rock poster design/screenprinting hobby but by 2008 it had quickly grown into a full-time design and illustration studio. Over that span we had gone from designing rock posters for bands you've never heard of for lunch money to designing and illustrating for some of the most recognizable brands in the world.
Perhaps our secret to success is that for every client, big or small, we strive to create the most insightful, well crafted, impactful and uncompromising work that we can. So, no matter if you are a band trying to put out your first record or you run the largest internet browser in the world you know that we will treat your project with the utmost importance.
ADD TO CART