LHST Vaccination Policy
Proof of vaccination is required for entry to all shows at Lincoln Hall and Schubas in Chicago, and to all Audiotree Presents shows in Michigan.
Click here
for more information on this policy for Chicago shows, and
Click here
for Michigan shows.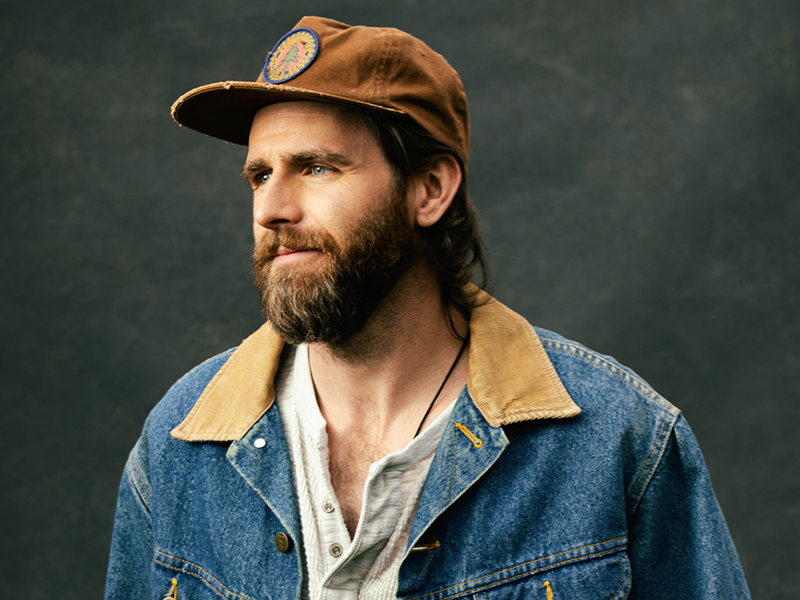 When Canaan Smith first moved to Nashville, the PLATINUM-selling singer-songwriter was driven by a singular goal: to make the kind of country music he was raised on in his home state of Virginia. No-frills, honest, clever and with an emphasis on quality songcraft, it's the kind of country music he associates with one of his idols, George Strait, as well as with the rural Appalachian landscape that serves as the backdrop for so many of his most cherished memories.
Now, after years of success following his beloved 2015 debut album Bronco, Smith has channeled his passion for authentic country songwriting into a striking new collection of songs under Round Here Records – lead by his new single, "Colder Than You," with a full- length album to come.
More than just releasing new music, though, Smith is ready to re-introduce himself.
"I moved to Nashville to make this kind of music," Smith shares. "I think these new songs showcase the best version of myself. I'm a country music singer and songwriter – not an artist who's in country music, trying to make a new sound. The soul of what I do is just me and my acoustic guitar."
After years of writing, working and refining his craft, Smith first hit it big in 2014 with "Love You Like That," the lead single off Bronco. The PLATINUM-selling song skyrocketed to #1 on Billboard's Country Airplay chart and announced Smith as one of country's hottest young artists – one with serious musical chops and the kind of unique sound that could stand out in an increasingly crowded field. Behind the scenes, though, Smith wasn't feeling like himself anymore, stifled by life as a major label recording artist – and as a result, his creativity suffered.
"The whole 'too many cooks in the kitchen' thing was always tough for me," Smith says of his time with a major label. "By the time my music made its way up the chain of command, I felt as if I was getting lost musically and letting myself become a watered-down version of who I really am as an artist. I'm very hands-on when it comes to my music, so figuring out how to continue to do that in a label situation was challenging."
With Round Here Records, Smith has found that kind of nimble, hands-on experience that grants himself the ability to create the music he wants to make. The raw, soulful "Colder Than You," for example, is a perfect fit for the innovative vision of the label, which was founded by Florida Georgia Line's Tyler Hubbard and Brian Kelley in 2019.
"I think 'Colder Than You' came out of a place in me that I had, for whatever reason, steered away from for a while," he explains. "I think it's natural for people to have full-circle moments in their career, but when I moved here, the starting point for me was a much more organic country sound. I was wearing a cowboy hat, belt buckle, the starched jeans, everything. Somewhere along the way, while you're finding yourself as an artist, you side- step, and you do what you do to get where you're going. Sometimes it leads you back to where you started, and this is definitely one of those times for me."
"Colder Than You" proves to be an excellent introduction to the partnership between RHR and Smith, who was the first artist signed to the label, and now, with several months of creative freedom under his belt, Smith's sound has evolved even more, putting him exactly where he wants to be musically.
"Brian and Tyler knew me when I moved to town and had that sound that I'm channeling now," he says. "They believe in me and reminded me of who I am. That's given me courage as a writer, as a singer and as a performer. It's the kind of backing you hope for in this business."
In addition to keeping busy with music, Smith and his wife Christy also welcomed their first child in late October of 2019 – a daughter named Virginia Rose. He's quick to note how becoming a father was another stepping stone that led him back to his country roots.
"Fatherhood has changed everything," he says. "When you have a kid, you start to play again. That always opens up creativity. As a songwriter and as an artist, it's given me this ability to not overthink stuff and just have fun again."
Smith will release more new songs – each inspired by his reconnection with his artistic passion. "Sweet Virginia" is a vulnerable look at Smith's decision to leave home to pursue music in Nashville, showcasing both his knack for narrative songwriting and his ability to chart emotional highs and lows with his versatile voice. "Cabin in the Woods" is his ode to the great outdoors, drawing inspiration from his time spent hiking and camping with family and loved ones in Virginia. And like a hillside holler, "High Country" channels Smith's swampier side, riffing cleverly on heartbreak with the playful hook – "It's hard to be low in high country."
Overall, Smith is just grateful to be able to write the kind of songs that bring him back to his roots – so much so that he admits he'll be okay if these new tracks don't top charts or sell out stadiums. As long as he has his guitar, a pen and paper, and the chance to speak from his heart, he knows he's doing exactly what he was put here to do.
YOU MAY ALSO LIKE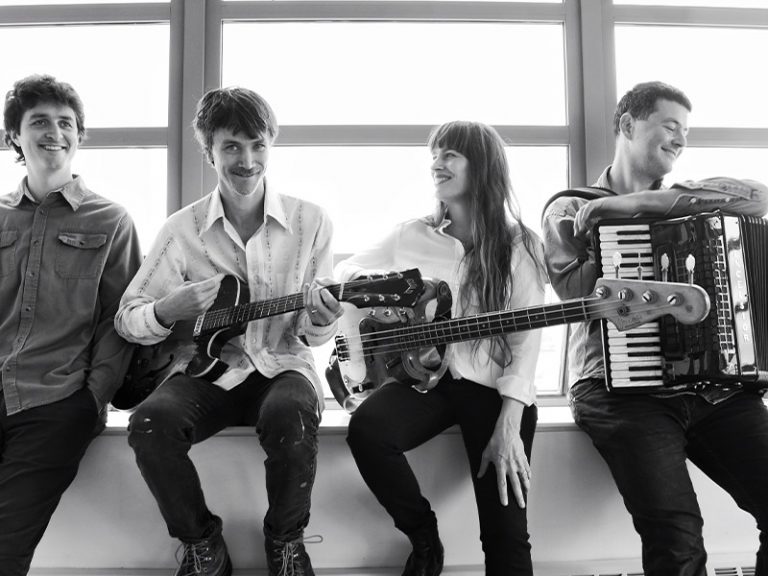 Oct 20
The Felice Brothers