Merch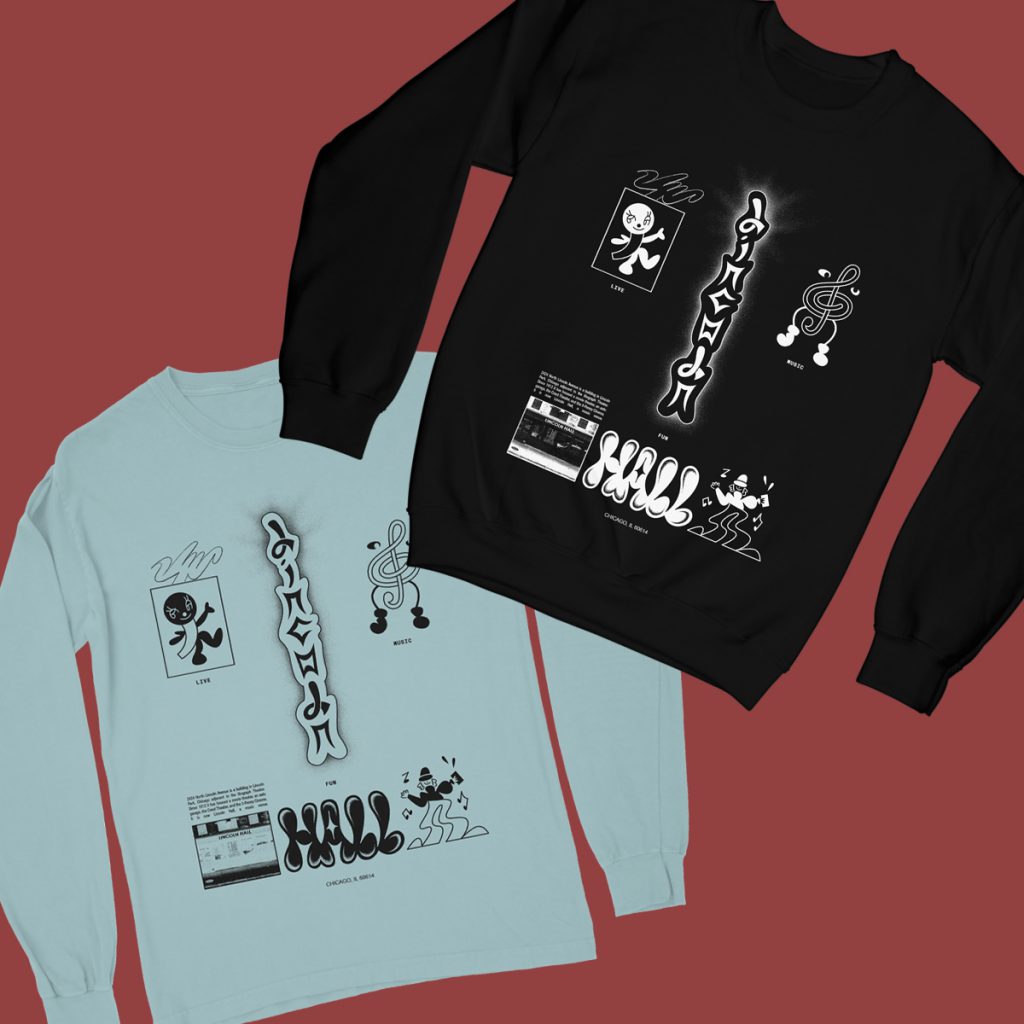 Long Sleeves and Crewnecks by Camilo Medina
Chicago artist and musician Camilo Medina designed these incredible crewnecks and long sleeve shirts for Lincoln Hall! The shirts are only available for pre-order until Sunday, November 29th and all shipments will arrive in time for the holidays!
Sales end Sunday, November 29 at midnight central.
*Please note this item is on pre-order. Hats expected to ship out the second week of December*
Lincoln Hall Crewneck – Black – $38.00
Lincoln Hall Long Sleeve – Mint – $25.00
Thank you for supporting the official Lincoln Hall + Schubas Tavern merch store!
ADD TO CART