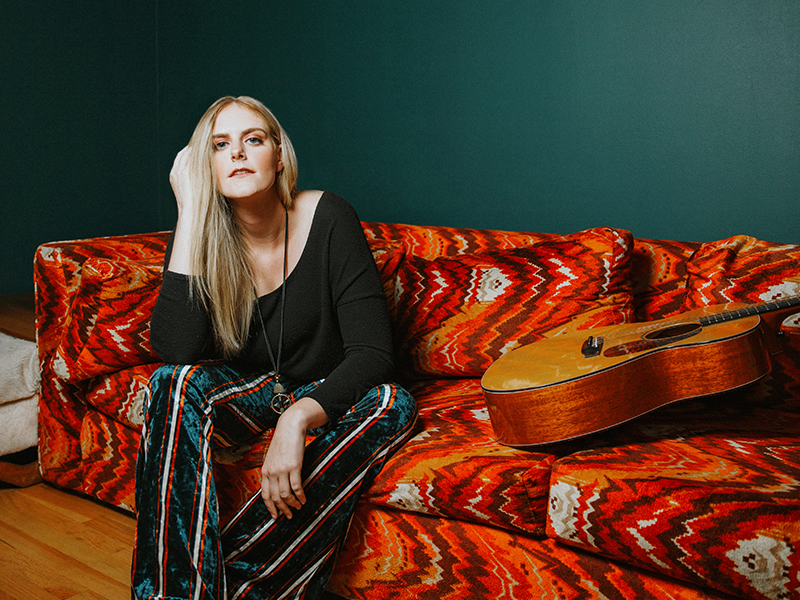 Megan Davies is a Nashville-based, Alt-Pop Artist originally from Harrisburg, PA. She graduated from Belmont University where she studied song-writing and classical guitar. During the summer of 2013, Megan began uploading acoustic covers and mashups to YouTube – collaborating with her sister, Jaclyn, and other artist friends in Nashville. Since then, her creative stylings have garnered her over 214 million views and 1.4 million YouTube subscribers. Her influencer status has offered up many amazing opportunities. From collaborations with the Red Cross & American Cancer Society to performing for Hugh Jackman, Zac Efron, Zendaya & the creators of The Greatest Showman and attending the film's premiere in New York City.
While Megan enjoys producing covers and mashups, her passion lies in writing and performing her own original music. Her unique sound has been influenced by a combination of commercial pop, indie folk and experimental rock. Her debut original project, Bad Poetry EP, was released July 2017. This completely independent project has amassed 3.8 million streams and the title track from the EP was played on Sirius XM's, The Coffee House station 5x per day for 5 months. She's opened shows for Jennifer Hudson, Boyce Avenue, Madilyn Bailey & Noah Guthrie. March 2019 was spent overseas in Europe where she headlined The European Moonlight Tour.
As an intro to her forthcoming sophomore project, Megan released 3 singles in 2018. Megan's emotional single, "Doesn't Matter" was premiered by Parade Magazine and charted on the Mediabase Radio charts. Her follow up endless summer jam, "Moonlight" was released on August 3rd and has streamed over 2 million times. Megan's last single of 2018, "Gimme", was premiered by Billboard November 9th.
Megan's newest release, "New Eyes" is out now. Listen to "New Eyes"
"["Gimme's"] insightful subject matter contrasts with a strikingly upbeat pop rhythm and a funky bass hook. Davies' strong vocals carry the song, giving "Gimme" its more serious edge, while brilliantly underscoring its own message, demonstrating the ways we mask our issues under a guise of happiness and perceived perfection — or in this case, a catchy tune."- Billboard​
"She is walking proof that clever decision-making can enable songwriters to retain full artistic control and support themselves full-time without label backing." – Music Radar
"YouTube Sensation Megan Davies' "Doesn't Matter" Is the New Anti-Bully Anthem" – Live Nation's Ones To Watch
"Like a heartfelt whisper in the ear of her younger self, Davies shares pain, frustration and acceptance in a most beautiful way." – Parade Magazine
Website: www.megandaviesmusic.com
YouTube: www.youtube.com/megandavies
Facebook: www.facebook.com/megandaviesmusic
Instagram: www.instagram.com/meganAdavies
Twitter: www.twitter.com/MeganADavies
More about Megan Davies:
In 2018, Megan's live cover of Dua Lipa's "New Rules" was dubbed one of the best songs from #CoffeeHouseLive on Sirus XM's The Coffee House station. In April 2016, Megan was the featured Artist for the Spotify curated playlist "Acoustic Covers" which received global visibility. Her catalog on Spotify maintains over 6 Million Streams per month. In June 2015, her 3-song mashup "See You Again/ Love Me Like You Do/ Sugar" reached #1 on both the US and Global Spotify Viral 50 charts. The Coffee House station on XM Radio voted Megan and fellow artist Emily Hackett's cover of Lorde's "Royals" the Best Cover of 2013.