LHST Vaccination Policy
Proof of vaccination is required for entry to all shows at Lincoln Hall and Schubas in Chicago, and to all Audiotree Presents shows in Michigan.
Click here
for more information on this policy for Chicago shows, and
Click here
for Michigan shows.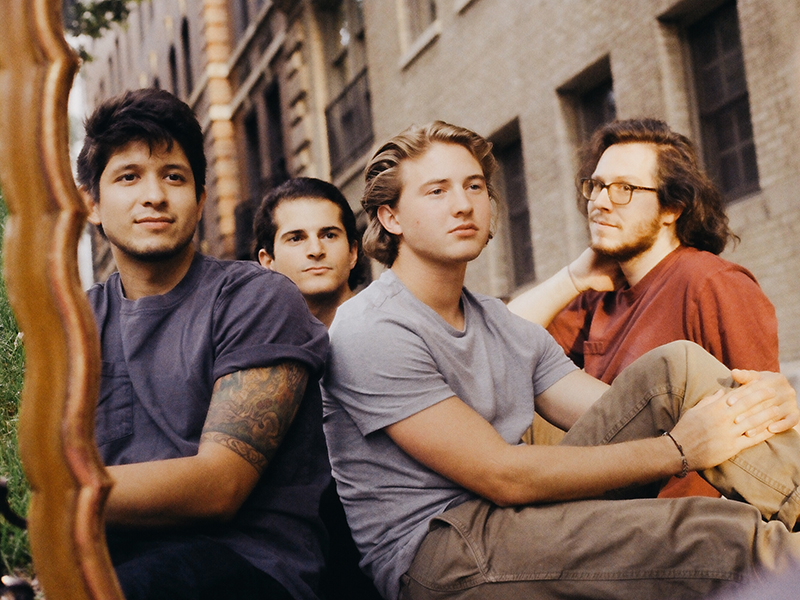 Hailed as "pure innovators of old-school soul in a modern day musical landscape" by TheseDays News, Chicago-based Holly, imparts an alternative take on the city's rich musical history by fusing elements of blues, jazz, and soul with a contemporary flair. Influenced by the stirring vocals of Sam Cooke and Leon Bridges, as well as the indie rock stylings of Wilco and Whitney, Holly, has erupted onto the scene with a sound as vibrant and welcoming as the members that comprise it.
Formed by Tanner Bednar (vocals), Brandon Couture (guitar), Peter Giere (keyboard), Rafe Soto (drums), and Dominic Zeier (bass) Holly, was born in the summer of 2018 and went on to independently release their debut EP Letters from Lawndale that September.
Since then, Holly, has garnered radio time on esteemed stations such as 93XRT, WKQX, WGN News, and WBEZ Public Radio, been televised on JBTV— America's longest running music television program—and shared the bill as an opening act to several prominent nationally touring bands.
In 2019 Holly, has continued to define and hone their unique sound through constant live performances and the recording of their next album, done in conjunction with a team of award-winning producers and creative juice streams from their unofficial sponsor, PBR.