LHST Vaccination Policy
Proof of vaccination is required for entry to all shows at Lincoln Hall and Schubas in Chicago, and to all Audiotree Presents shows in Michigan.
Click here
for more information on this policy for Chicago shows, and
Click here
for Michigan shows.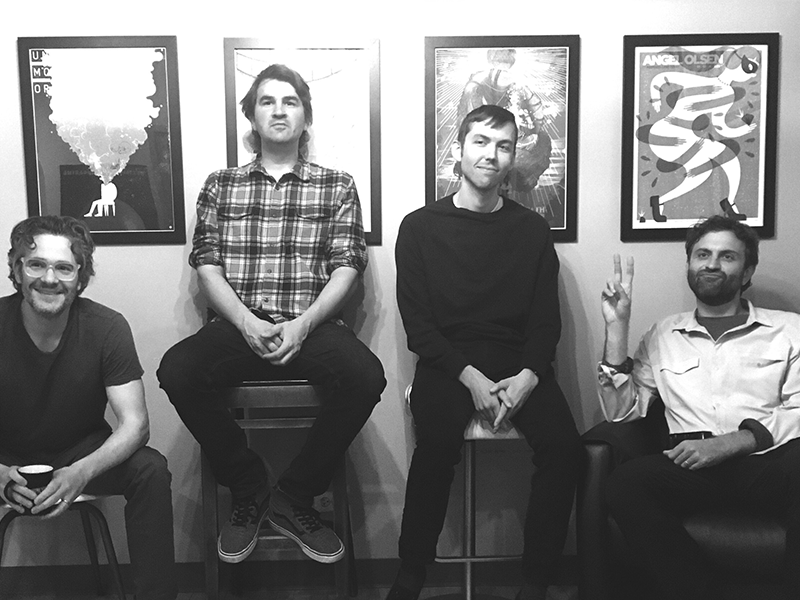 Chicago's Young Man In A Hurry celebrates the release of their second full-length record, 'Other People.' The album was recorded live in-studio and produced and mixed by Brian Deck (Counting Crows, Modest Mouse, Iron & Wine) and mastered by Greg Calbi (Bon Iver, The National, The War on Drugs).
Brian Deck says of this record, "When we made YMIAH's previous record, 'Jarvis,' we planned for a stripped-down production schedule to make a raw rock record with a lot of immediacy. One thing led to another and a year later we had crafted a complex and thickly textured opus. This new record, 'Other People,' is the album we discussed making the first time around–recorded in two days, no overdubs, mixed in a day. YMIAH couldn't have made this record first, they hadn't been together long enough. Their personalities hadn't yet stewed into a cohesive thing, hadn't laid it on the line in clubs, hadn't gotten pissed off with each other and come out the other end still alive. 'Jarvis' is the best of what can happen when mature artists collaborate for the first time. But 'Other People' is what Young Man In A Hurry sounds like."
Young Man In A Hurry sprung from a friendship between songwriter and frontman Matt Baron and drummer Meyer Horn. The project evolved into a four-piece after inviting bassist Nick Harris and cellist Teddy Rankin-Parker to round out the group. With Teddy having moved to New York, this album features an alt-lineup including new guitarist David Taylor plys guest musicians David Vandervelde and Tselanie Townsend.
The album title 'Other People' has varied meanings–it references how the band lineup is different from their first record, it's an homage to all the support people in Baron's life, and it's a reclamation of the cliché "we should see other people" to underscore that people coming in and out of our lives can be abundant and forward-thinking instead of indicating a break-up. But its most striking meaning pertains to Baron's voice. His typically sincere vocal sounds are affected by sonic treatments on every song, as if the narrator for each tune is an alternate version of himself. Written during a time of extreme emotional upheaval, Baron's voice delivers cathartic emo-screams and stream-of-conscious narratives that, while wholly personal, express feelings and ideas that other people can hold up to the prism of their own experiences.
Baron decided to keep many first-take stream-of-conscious lyrics as the song's final versions in the spirit of a Joan Didion quote his dad shared with him many years ago: "I don't know what I think until I write it down." Says Baron, "The approach to this record was spontaneous and vital for my soul given the upheaval happening in my life. Writing and singing these songs in an extemporaneous way wasn't a novel premeditated choice. Making this record enabled me to stay in the day and get through the challenging trials and tribulations happening all around me."
By writing and playing through the trenches, Baron has created a different version of himself as a frontman and songwriter. The dynamic songs bring hope and convey a transcendent concept of what other people can mean: people we love may leave a while or permanently. Either way, the universe can and often does provide exactly who and what we need if we show up to life and love back.
YOU MAY ALSO LIKE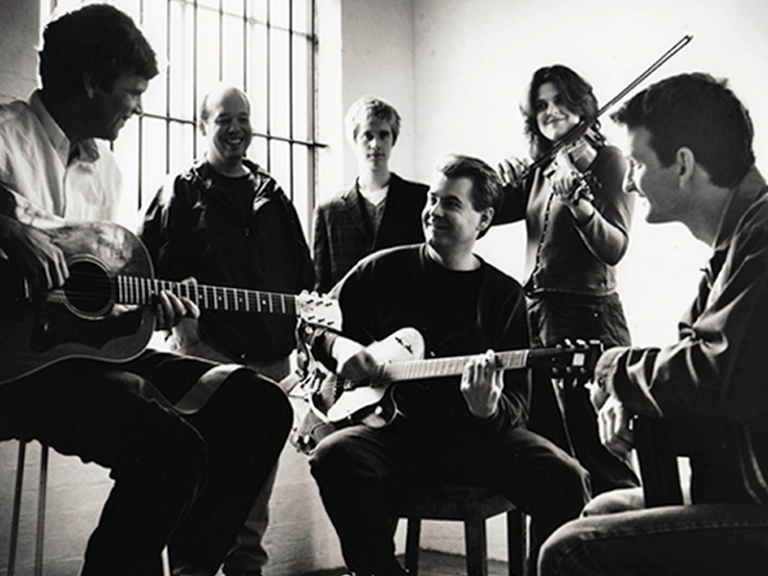 Jan 29
The Vulgar Boatmen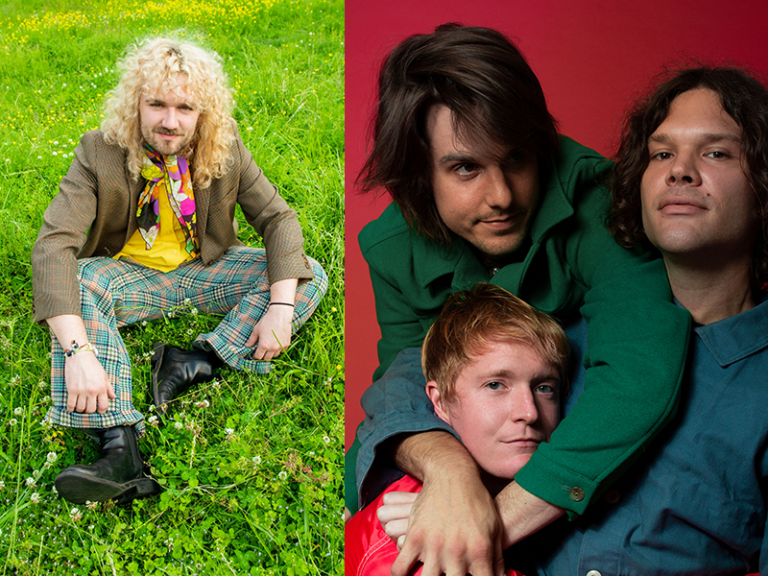 Feb 11
Okey Dokey
Nordista Freeze