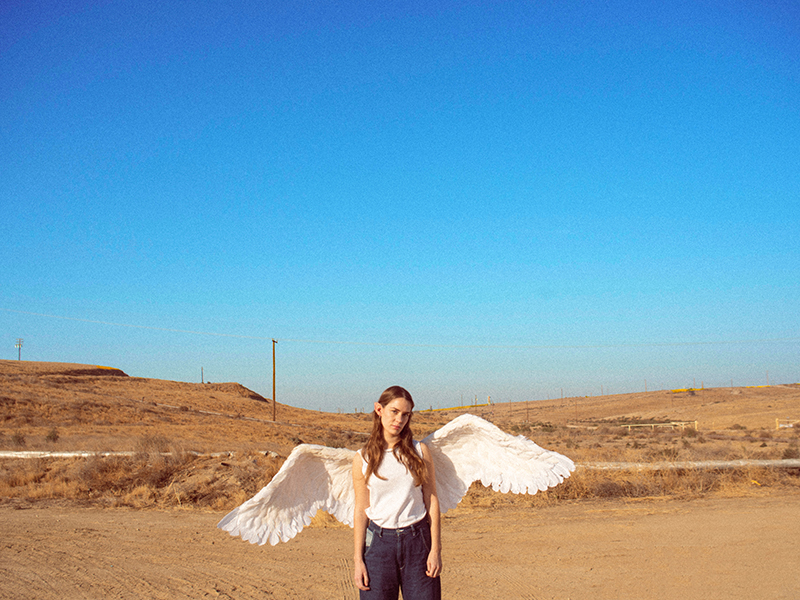 6:30PM DOORS | 7:30PM SHOW
On Sale Friday (11/01) at 10AM
Just after finishing her second album, Dream Girl, Anna of the North saw a psychologist. 'She was very wise,' says Anna now. 'And she said to me, remember in the future that this was what you were thinking at this point in your life.' It is two years since Anna wound down the campaign for her first record, 'Lovers'. A lot had happened in the interim. 'She said, remember this is why it sounds like it does and it means what it says. Because you will never feel exactly like that again.' Anna thought a little about what this might mean. She says she is customarily 'super-terrified' before putting a record out at the best of times. But the words of an analyst made sense to her, 'Whatever you do in life is never a mistake. It's just where you were at that moment'.
On the release of her otherworldly dream-pop debut in 2017, Anna's tender phrasing and tough lyrical storytelling pricked all the right ears, building her a devoted fanbase, falling feet-first into the cushion of her singular vision. For older ears, there was something of the effortless craftmanship of the sister of peak Prefab Sprout about her. She felt touched by something of Saint Etienne's magic dust. For younger ears, her frank missives and deft ear for melody represented the arrival of a cool friend landing directly on their flightpath.
Anna Lotterud was born in the tiny Norwegian hamlet of Gjøvik, a close neighbour of Lillehammer. Settled with a boyfriend, she was working in a shop when one of her more persistent customers suggested travel may break something of the ennui and enliven the creativity in a homespun young woman with charisma to spare. Taking her at her word, she travelled halfway around the globe and enrolled on a graphic design course in Melbourne, all the time harbouring musical ambitions. Slowly, pleasingly, they unravelled into the sumptuous mood music, defined geographically and of title as Anna of the North.
To all intents and purposes, Anna had found her own idiosyncratic groove. On the release of 'Lovers', the building blocks of a major new artist had taken effect. Anna's had nudged at the inner parameters of the mainstream pop stratosphere with transparency, curiosity and wonder. Her star wattage was lent extra commercial velocity when genial raconteur and Odd Future chief Tyler, The Creator contacted her to guest on his Grammy-nominated 'Flower Boy' suite. A powerhouse Chainsmokers remix of Anna's first single 'Sway' became a global smash.
Behind the scenes, things were not quite so rosy. 'Lovers' had been made as a duo, Anna Lotterud collaborating and co-creating with Brady Daniell Smith. The hypnotic mind meld that had happened in its creation was just an illusion. 'I don't understand why people don't talk about this dynamic that often happens when people make music together,' she says. 'You bare your souls to each other in the making and it just doesn't happen in real life.'
As their final tour came to an end, Anna came to her own conclusive decision. 'I came to a point where I didn't want to do music if this was the only way to do it. Music is supposed to be fun. You're supposed to enjoy touring and it wasn't fun at all.' So they stopped working together. The break was clean. There remains no animosity between the two.
And so, to Chapter Two of Anna's riveting musical journey, a new frontier that builds on the solid groundwork of 'Lovers' and takes it into a whole new realm. This time it really is just Anna of the North, nerves steadying to deliver her gallant solo address. 'I was scared about doing it without him. I didn't know whether I was good enough. I think that's why I held onto him for so long, because I was so insecure. Then I just thought "fuck it."'
Anna booked her first solo studio session just after their parting conversation. 'I don't know why I was so scared,' she laughs now. Broken free from her dysfunctional musical marriage, unleashed from her crippling personal fear of making a personal address, Anna of the North is now the sound of a voice, freed.
Anna of the North Version2.0's first single was a true statement of intent. In one respect, Leaning On Myself is a classic breakup banger in all senses of the word, hitting that sweet spot she has perfected on the happy/sad interregnum, a testament to moving on after heartache. 'Now I am actually glad I only have myself to lean on,' she says, smiling.
For the artist herself, Anna of the North's second incarnation feels more like her debut solo record. Fleetfooted, overspilling with the confidence of creativity and in full control of the decision-making processes, she has titled the project 'Dream Girl', after it's key and opening song.
The title song may be the most elegant, instant and indeed joyful of her compositions. 'A lot of life happened in the making of this record,' she says. 'When we got everything together Dream Girl sounded like the title song. It sums up the whole record. I tried on elf ears for a video and it stopped being about, you know, when people say 'she's my dream girl' to being an actual dream girl. A girl from a dream. Someone who is not realistic.
The thought patterns that form the spine of the song might be interpreted as a need to escape the chaos of the earth. 'It was about a non-existent, other person. Everyone has their dream state. It's about the person I want to be and might not be.' Further, it can be read as a rejection of the exacting and impossible standards forced on modern womanhood. 'It's exactly that. How you're supposed to look, how you're supposed to speak, all the impossible things that you're supposed to live up to. Even if you want to say no to it, we all get influenced by these commercials, these Instagram feeds which want you to look in the mirror and question yourself. I should be more like this and more like that. I want to learn to only live by the standards I push myself into.'
Who knew that putting on a pair of elf ears would be so transformative? 'I just thought it looked really cool,' she laughs. 'The first time I put the elf ears on I felt different and alien. This is not reality, it's something else. I'm in a dream state. They tell a different story. You start to think about the situation with the earth itself and music turns into a good way of running away from those horrors. It is an escape.'
Of the other key songs on the record, Anna notes that it took only half an hour to write Time To Get Over It, as if delivered from her dream state. Thank Me Later is her positivity anthem. 'It can mean so many things. Girls can be like, "here's the album, thank me later." It's got… attitude.' She almost blushes at the word. If Anna of the North had previously been a poised lesson in coy revelation, now she is ready to go hard or go home. 'I'm looser about things not being OK. Sometimes that's what's meant to be.'
'Lovers' had been titled with irony and fashioned from heartbreak ('the kind where you think you're going to die'). In the fallout of that relationship and the breakup of her key musical partnership, Anna found friends slipped by the wayside too. 'During that time, I was probably a bit crazy. Drinking a lot. They get worried. They'd say you should be doing things that are good for you, stop drinking and I'd be like fuck you. It got to the point where I let a lot of people go and that is what the 'Leaning On Myself is about.'
It's her Independent Women. 'Yes! That's the thing, now looking back it was good for me in many ways. Seeing who was really your friend. With the music, at a point I was like I need to be with people who are good for me, for people who support me, who wants me to do well in life. You start seeing all that stuff. I could see who I wanted to be through other people as well. This album, in that way is such a big thing for me.'
The psychologist's advice is still ringing through her ears, elf or human, whichever fits best in the moment. 'I'm so proud of the record,' she says. 'This is something I made. It's mine. It came out of my head. I do really hope that for my self confidence that it goes well. Because I'm putting out exactly how I felt at the moments I made these songs. I remember them all so clearly. That's why a song makes it onto a record.' Because it matters, in life and dreams.
YOU MAY ALSO LIKE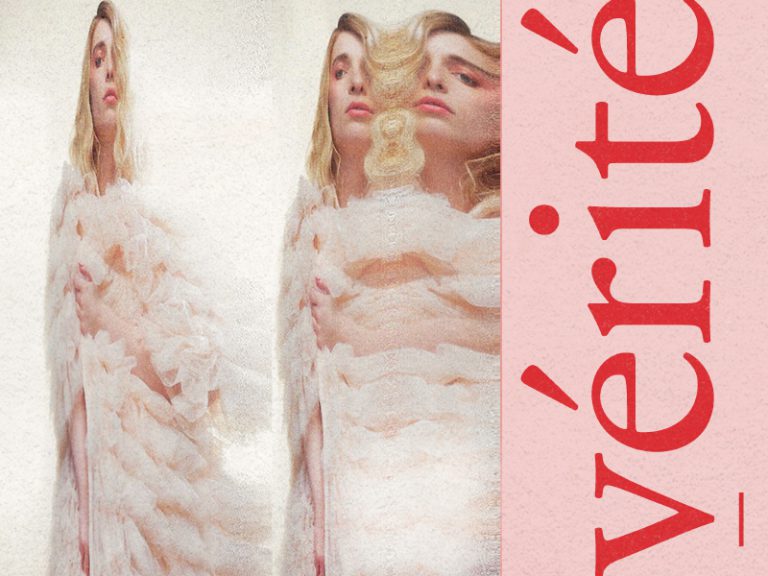 Mar 26
VÉRITÉ (Cancelled)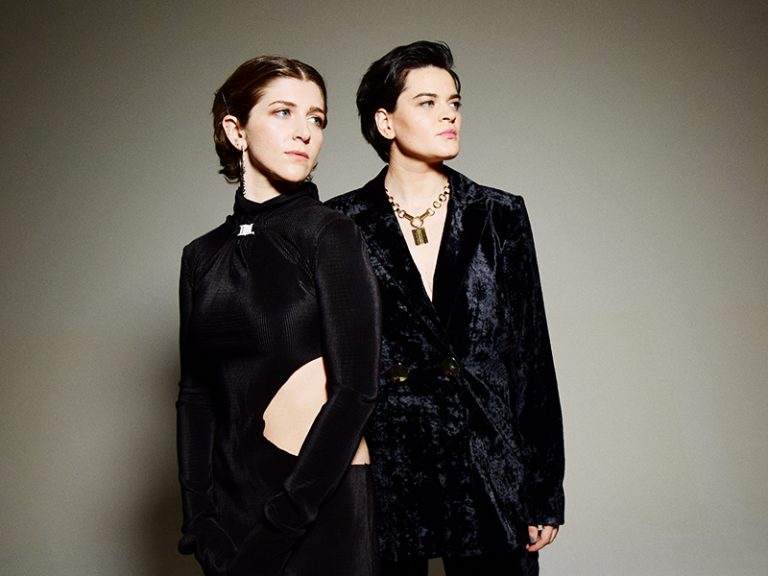 Apr 14
Overcoats (postponed)
The Fight Tour 2020