This show has been rescheduled from June 05, 2021 to Sunday, March 13, 2022. All previously purchased tickets will be honored. Ticket buyers have been contacted with confirmation. Please email confirm@schubas.com with any questions.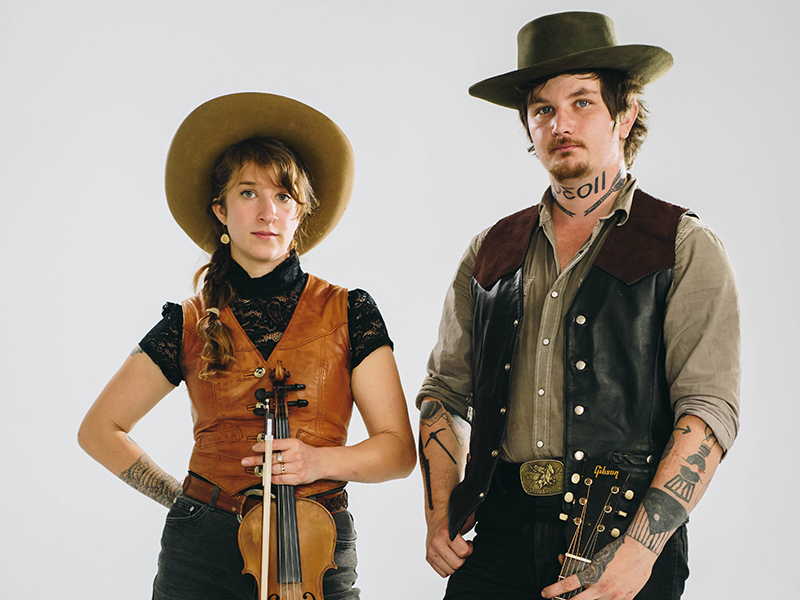 "I wanted to dig under the darkest impulses of humanity for this album, and that is violence, selfishness, and destruction," says Benjamin Tod, guitarist, vocalist, and primary songwriter of Americana trio Lost Dog Street Band. The Muhlenberg County, Kentucky-based group's latest album, its fifth overall, Weight Of A Trigger, out March 29th, is a potent distillation of its outlaw heartache soul.
The dark impulses Ben sings about are simply the demons that have driven him since he was a teen. At 16, Ben left home to play music on the streets. Since then, he's lived under bridges, slept in jail cells, sought freedom hopping freight trains, battled addiction, and watched many good friends die from the same rambling disease. Some states, he remains a wanted man with active warrants. Though Ben has been aimless, and destructive, he's always been prolific through exorcising his demons in song. Even if that meant writing songs at 7:00 AM in dank and dark basements strung out on drugs and drunk.
His companion in life and music, Ashley Mae, is an accomplished fiddle player and harmony singer. The pair met in the Nashville punk scene when Ben was 15, and Ashley was 17. They share in a tumultuous love affair that's defied adventures, and misadventures. The couple formed Lost Dog Street Band in the winter of 2010. The duo's vision was to carry on the tradition of the American troubadour with fine Americana songcraft and starkly real storytelling. Today, Ben and Ashley Mae are joined by bassist Jeff Loops of the beloved roots band, Deep Chatham.
The three-piece group's latest, Weight Of A Trigger, is a portal into when Americana was peopled by sensitive outlaws who pleaded for salvation in song. The 10-song collection spans old-time music, Appalachian folk, redemptive country blues, and winsome balladry. Each song is elegantly essential, using teardrop pedal steel guitar, delicate fingerpicked passages, emotive harmony vocals, and stately violin touches as delicate dynamic touches. It's an album of hard truths themed around a three-part narrative of Thomas Clancy Russell, and stories of fated love, addiction, tragic deaths, and rising demons. The poetic former collaborator Nicholas Ridout, a uniquely gifted musician who left before his time is always honored on their albums. His presence is made all the more poignant by Lost Street Dog performing his sweetly high lonesome song "Lazy Moonshiner."