LHST Vaccination Policy
Proof of vaccination is required for entry to all shows at Lincoln Hall and Schubas in Chicago, and to all Audiotree Presents shows in Michigan.
Click here
for more information on this policy for Chicago shows, and
Click here
for Michigan shows.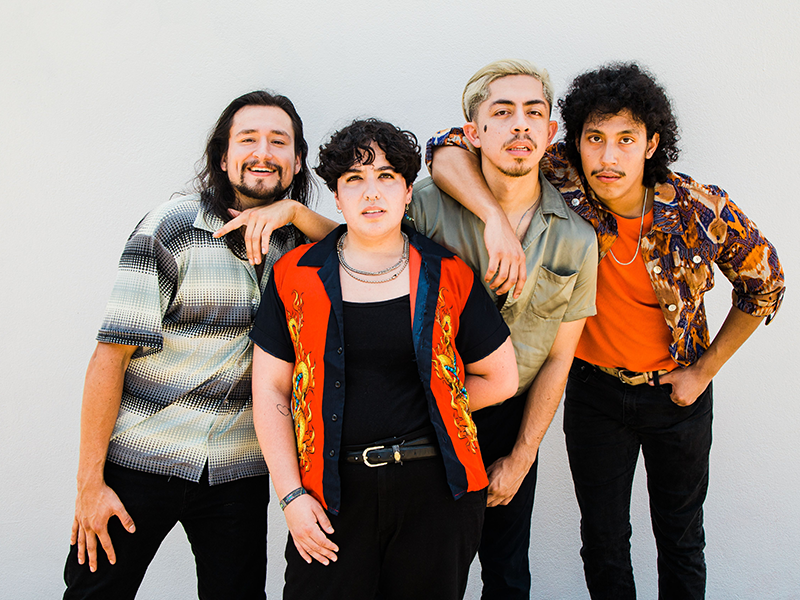 LUNA LUNA
Dallas four-piece Luna Luna has bested the local climate, bending the scorching Texas sun to their will across emotion-drenched, euphoric throwback synth-pop grooves. Originally the solo project of Colombian-born, Dallas bred Kavvi, Luna Luna grew into a four-piece through serendipitous meetings. Beginning his journey towards music as a 14-year-old tinkering with GarageBand on his iPhone, singer-songwriter Kavvi began recording under the Luna Luna moniker in 2017. Upon meeting Danny Bonilla after he asked him to stick around for his set at an open mic during where they shared the bill, it quickly became apparent that they felt drawn to expand into a duo. Before long, drummer Kaylin Martinez and bassist/backup vocalist Ryan "Gordo" Gordon fell into place, drawn together from performing house shows around Texas.
Their kinetic friendship is on full display on their debut LP "Flower Moon," built around Kavvi's original idea of a lost boy confused about life and turning to the moon for answers. "Flower Moon" reflects on past regrets and daydreams about future possibilities. Across the album's 10 tracks, the band members' various influences come together, and it feels like we're taking part in a blissed-out night of conversation amongst friends. Luna Luna is no doubt one of the buzziest acts in Dallas today and key players have already started taking notice.
DENT MAY
Known for shepherding a kind of classic American songwriting into the age of bedroom recording, Mississippi born musician Dent May is soaking it in and taking his time on his new LP Late Checkout. After contributing heavily to his local Oxford music and art community, May began putting songs online and performing alone under his birth name in 2007. After befriending Animal Collective while they were recording Merriweather Post Pavilion in Oxford, the band offered to release May's debut The Good Feeling Music Of Dent May & His Magnificent Ukulele (2009) through their record label Paw Tracks. May's distinctive croon and sentimental writing won over fans around the globe, and his music continued to evolve on Do Things (2012) and Warm Blanket (2013). Pining for a new scene and life in a big city, May moved to Los Angeles in 2015 and began work on his sprawling epic Across the Multiverse (2017). His first record on Carpark, Across the Multiverse saw May taking his songwriting to the far reaches of home recording with expansive arrangements and illustrative lyrics. Following the release of Across the Multiverse, May set out for a new final frontier—his own recording studio. May partnered with friends and collaborators Pat Jones and Michael Rosen to construct Honeymoon Suite Recording Studio from scratch, and began recording himself and other artists there in January 2018. May afforded himself the time to gradually craft a new hi-fi pop alchemy on the songs for Late Checkout, while still aiming for a sparse intimacy in his arrangements. Across the dozen new tracks that make up his fifth LP, May grapples with the swinging emotions of our contemporary reality with his rare optimism and distinguished sound. Late Checkout arrives August 21st via Carpark.
YOU MAY ALSO LIKE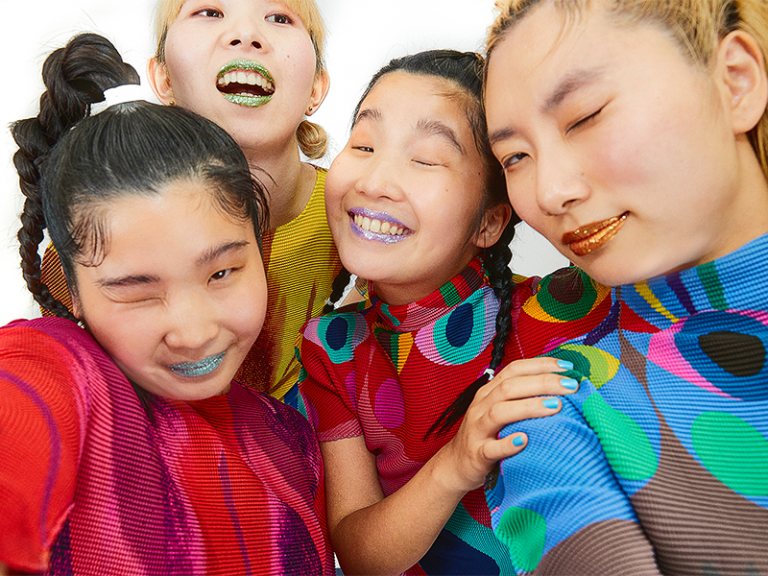 Feb 04
Chai
WINK TOGETHER NORTH AMERICA TOUR '22