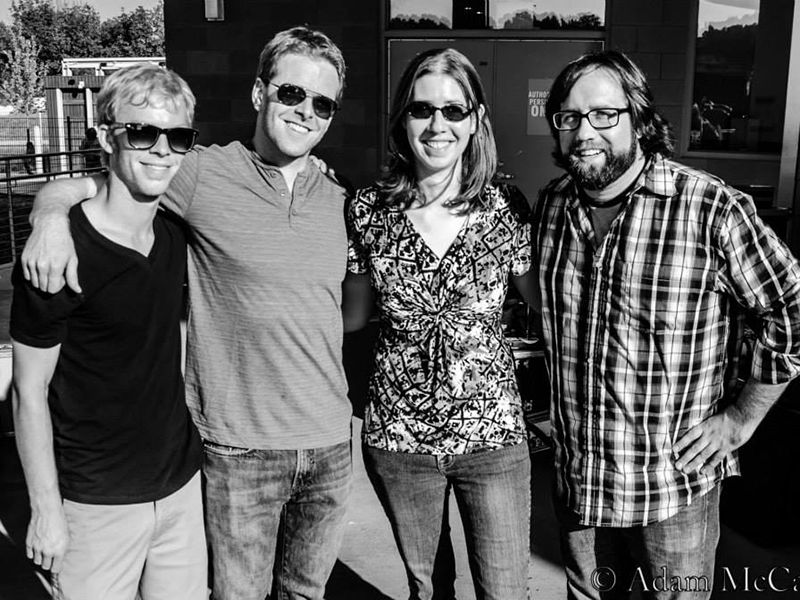 With a career spanning almost two decades and shows from coast to coast, Chicago-based Family Groove Company is excited to bring things back home this Spring for an intimate CD release show at Schubas Tavern. The long awaited fifth album, Through with Tomorrow, combines the excitement of FGC's live show with the introspection and thoughtfulness of a studio setting, resulting in a refreshing addition to the band's discography.
Family Groove Company integrates the groove sensibility developed by funk/jazz crossover artists like Herbie Hancock and Medeski, Martin, and Wood, with thoughtful, tight songwriting that takes cues from the likes of Steely Dan and the Beatles. The result? An infectious, fresh sound the band calls "groove informed jazz/rock." With a sound defined by rich analog keyboards, tight crunchy guitar, and a pocket-based rhythm section, FGC brings a fresh sound that bends genres and dares the listener not to dance.
The band got its start in Los Angeles, where the four members met in music school, and then planted its roots in Chicago in late 2002. In the span of their career, FGC has played close to 1000 shows from coast to coast, logging stage time in more than 350 venues in 34 states. Notable performances include 16 straight years at Summer Camp Festival in Illinois, rocking large Chicago stages like the Riviera Theater and Vic Theatre, and playing alongside heavyweights like Victor Wooten, moe., Umphrey's McGee, and Lotus.