LHST Vaccination Policy
Proof of vaccination is required for entry to all shows at Lincoln Hall and Schubas in Chicago, and to all Audiotree Presents shows in Michigan.
Click here
for more information on this policy for Chicago shows, and
Click here
for Michigan shows.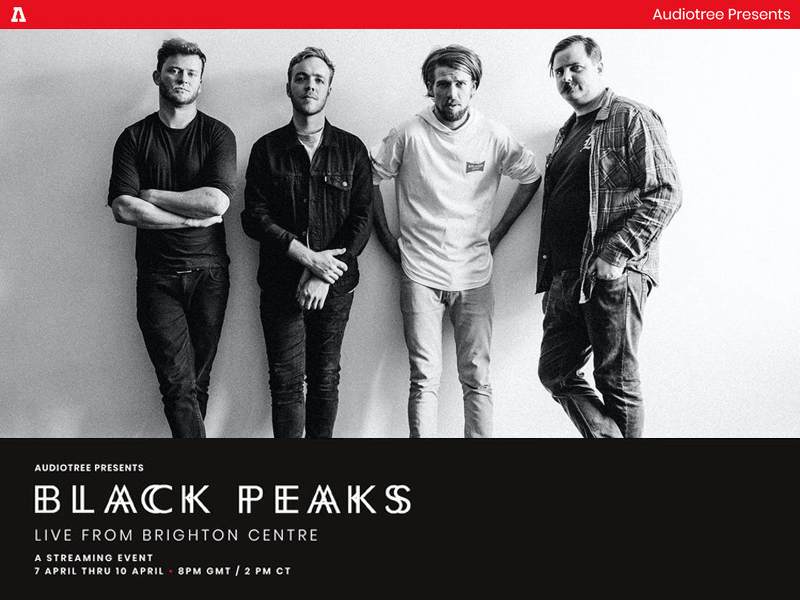 Audiotree Presents
Black Peaks
'In the depths of winter, in the middle of a global pandemic, Black Peaks performed live at The Brighton Centre, on the seafront of their hometown. Due to illness, and the ongoing limitations of the global situation, the band performed their first and only live performance in over 16 months in front of empty rows of socially distanced tables – a bleak physical reminder of the times we are living in.
Relishing the opportunity to play together in an iconic hometown venue, the band performed an impassioned and atmospheric set summarizing their history as a band, concentrating on their cinematic sound. The result is a performance unlike any previous Black Peaks live show – and one will be an important staple in the bands history.'
THIS SHOW IS AT Your House