LHST Vaccination Policy
Proof of vaccination is required for entry to all shows at Lincoln Hall and Schubas in Chicago, and to all Audiotree Presents shows in Michigan.
Click here
for more information on this policy for Chicago shows, and
Click here
for Michigan shows.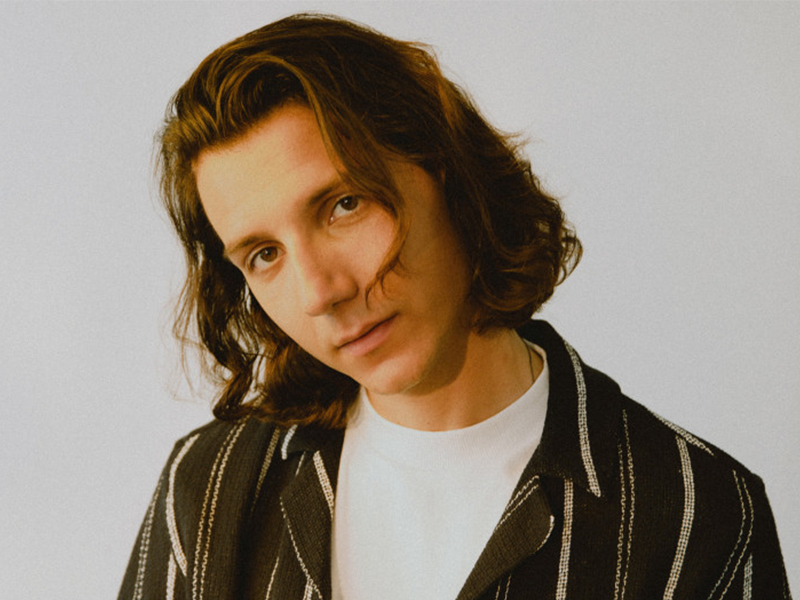 Audiotree Presents:
6:30PM DOORS | 7:30PM SHOW
On Sale Friday 01.14 @ 10AM
VIP Meet and Greet with Anson Seabra includes the below:
– One (1) GA ticket to the show
– Early entry to the venue
– Photo with Anson Seabra
– Exclusive merch item
*All VIP Purchasers must show up one (1) hour prior to scheduled Doors time to participate in the VIP experience.
Like youthful memories and childhood fairytales, we carry music with us everywhere we go. It pipes out of our phones, computers, and the world at large. Its embrace reminds us of our potential. Anson Seabra extends this embrace in his music. The warmth of his voice comforts as the stark production uplifts. Attracting acclaim from OnesToWatch, American Songwriter, and more in addition to independently amassing nearly half-a-billion cumulative streams and views, the Kansas City-based singer, songwriter, producer, and multi-instrumentalist intimately opens up and universally connects on his 2021 EP.
"When I'm creating, I go off into my own head, write whatever I see, and try to translate it for everyone to understand in songs," he says. "I know most people don't really feel seen for who they are. I hope my music can help them feel seen and, ultimately, like they're not alone."
Growing up in Blue Springs, MO, he unlocked the power of the piano first with classical training from first grade through eighth grade. Along the way, he also picked up the alto saxophone and joined the jazz band before landing a spot in his high school's marching band. Simultaneously, he honed his voice with prominent roles in school musicals such as Willy Wonka and Oklahoma. He also listened to a wide swath of artists, ranging from Regina Spektor, Mika, and Ben Folds to The All-American Rejects, Fall Out Boy, and Boys Like Girls. Majoring in Computer Science at Truman State University, he learned how to create apps and program, taking an internship at Boeing.
He started to produce on his MacBook, remixing tracks like Conor Maynard's cover of the Mike Posner hit "I Took A Pill In Ibiza" with a touch of tropical house. The latter posted up over 5 million streams on Soundcloud.
While honing his craft and taking songwriting classes at Berklee College of Music online, he moved to Virginia for a job as a software engineer at Appian, but he needed more.
"I wasn't really having a great time," he admits. "My life wasn't working well at the moment. I was pretty depressed and had really bad anxiety for a multitude of reasons. I had a quarter-life crisis, so I'd write and post songs in my free time."
"Welcome To Wonderland" granted the escape he craved. Originally released in 2018, his debut single quietly gained momentum over the next two years as listeners latched on to the otherworldly whimsy of the lyrics and the nuanced melodies of his delivery. Galvanized by a major reaction on Tik Tok, it eventually eclipsed 85 million Spotify streams. The follow-up single "Robin Hood" eventually hit the same mark with 71 million Spotify streams as fans fell under Anson's spell. Highlighted by "That's Us" [60 million Spotify streams], "Trying My Best" [65 million Spotify streams], and "Broken" [47 million Spotify streams], 2020's Songs I Wrote In My Bedroom fortified this connection. He garnered support from all streaming platforms while OnesToWatch noted, "Seabra melds soft, sweet melodies with powerful yet controlled vocals, birthing a sound that we can only describe as the lovechild of Ruth B's 'Lost Boy' and Lewis Capaldi's voice." Building up an audience of over 709K YouTube subscribers, he continued writing, recording, and producing everything out of his room at a prolific pace.
Closing out 2020, the single "Walked Through Hell" marked a moment of progression. Produced by Sam de Jong [Lennon Stella, Noah Kahan] in Los Angeles, delicate acoustic guitar hugs a faint beat as his voice cackles with longing on the hook. He confesses, "I would've walked through hell to find another way…I would've crossed the stars to keep you in my life, but now I'm falling hard without you here tonight."
He teased the initial idea on Tik Tok, building anticipation to the tune of 4 million views before even completing the full version.
Anson recently made his television debut on The Ellen DeGeneres Show with a stripped-down performance of an alternative take of his hit single "Walked Through Hell." The original version of the track has amassed 83 million global streams to date and was featured in Grey's Anatomy and took the Top TV Song for the week of March 14th. In addition to this, "Walked Through Hell" was No. 1 on Billboard's Top TV Songs chart. Anson has been featured in People Magazine's prestigious 'Artists To Watch,' list. Atwood Magazine examined that "Seabra's short career has been nothing short of breathtaking in its steep rise and continued expansion," and OnesToWatch observed, "In each of his songs, Seabra melds soft, sweet melodies with powerful yet controlled vocals."
Anson continues to grow his fanbase with an impressive 4.9M listeners on Spotify and this year has proven to be a year like no other for Anson, who is expected to top off with the release of his 2021 EP.
"It's about feeling like you did everything you could for someone who just took you for granted," he explains. "Even though you did everything you thought this person wanted, you still end up alone. It's sad, desperate, and emotional. There's something really beautiful about a sad song."
Through his music, Anson will be there whenever you need him.
"I hope what I'm doing makes you feel good," he leaves off. "I'm just a guy who's trying to be honest with himself and wants to help other people. That's why I make music."
YOU MAY ALSO LIKE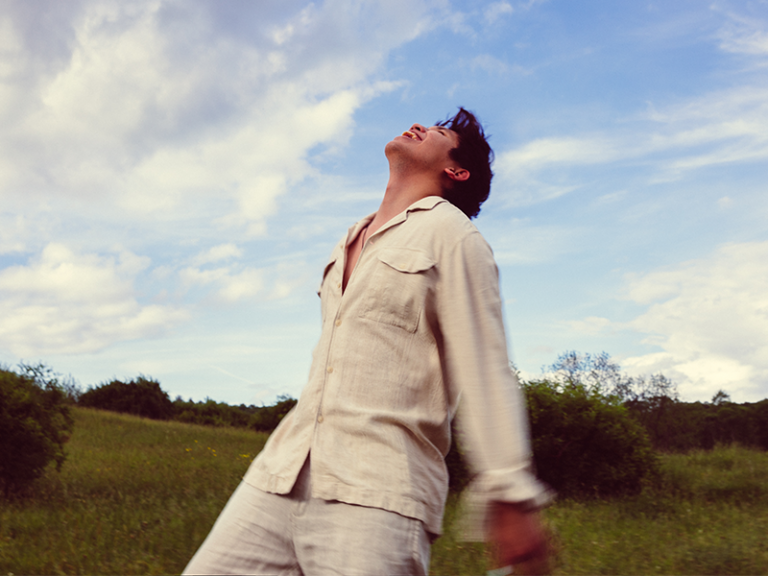 Mar 05
Clinton Kane
[I'M NOT TOXIC I SWEAR]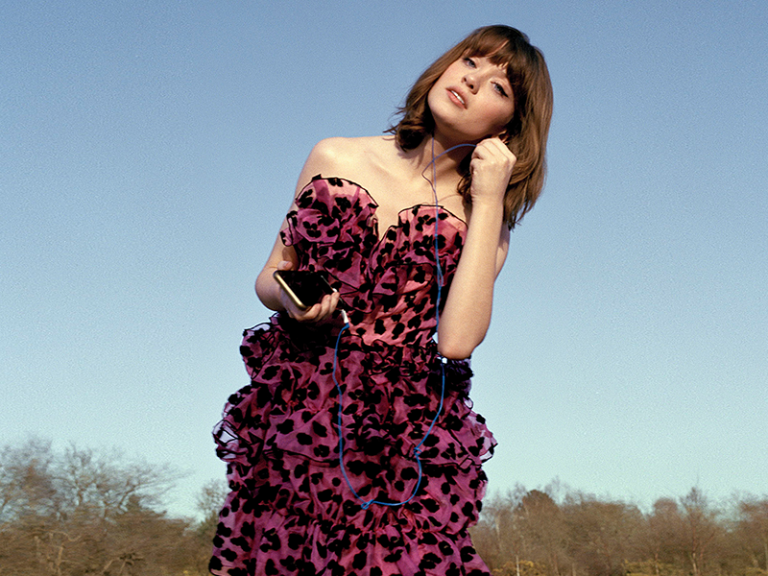 Mar 02
Maisie Peters
You Signed Up For This Tour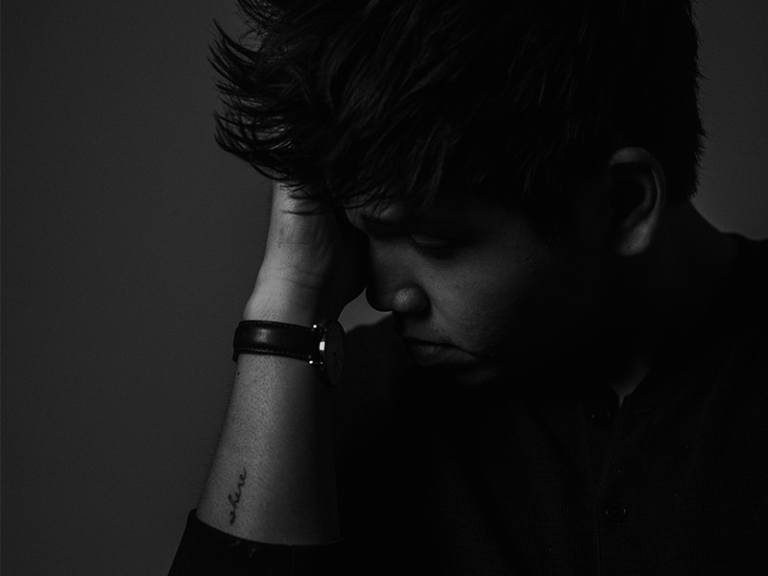 Apr 18
Clinton Kane
MAYBE SOMEDAY IT'LL ALL BE OK