This show has been cancelled.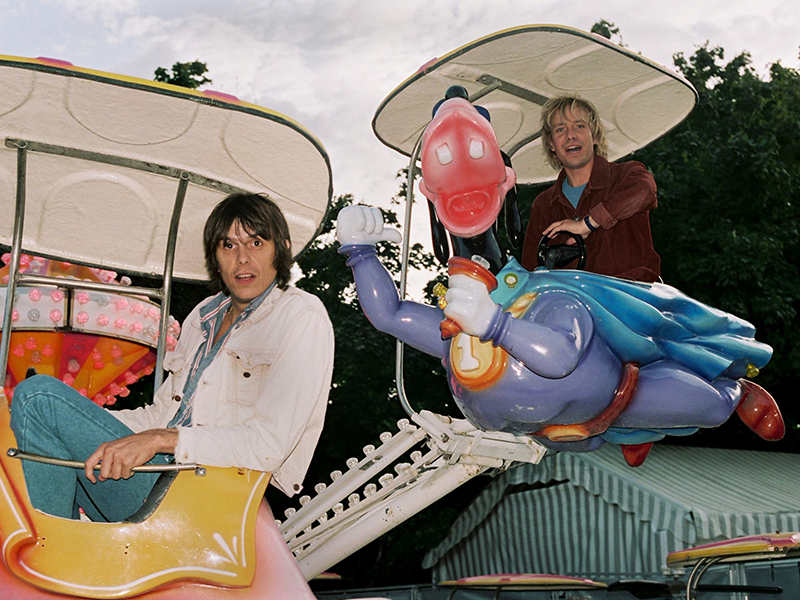 Audiotree Presents:
(CANCELLED)
Papooz sound like Parisians mentally transporting themselves to California, but remaining in Paris since you can smoke cigarettes inside there. Today, the duo announce their third album None of This Matters Now, coming on February 25, 2022 via Half Awake Records. None of This Matters Now was self-produced by the duo and mixed by Julien Delfaud (Phoenix, La Femme) and recorded at La Ferme Records, the studio of the duo's drummer Pierre-Marie Dornon who transformed an old barn in the middle of a pine forest in the South West of France into a beautiful all-wood recording studio.
To mark the announcement, the Hedi Slimane-beloved band also share the shimmering ode to big tech giants title track "None of This Matters Now", an avant-pop song arranged in the folk tradition of Neil Young or Bob Dylan, as well as its music video by French-Japanese director Alice Kunisue (Franz Ferdinand, Christian Louboutin).
Papooz' Armand Penicaut says the track is inspired by the " Laurel Canyon music scene of the early 70's" and "the song came to me one night in Paris after a conversation I had with my friend Nicolaj Schultz (a Danish sociologist who works on climate change along with the famous French philosopher Bruno Latour). He explained to me the GAFAM [big tech leaders] were all buying properties in New Zealand in the hope to save themselves from global warming. I thought it was good material for a song and came up with this gospel-like chorus on the way home."
Director Alice Kunisue says that the video tells the story of "two badass brothers who hold up a boring retirement home to escape their cherished grandpa. A trip where you'll find a flying wheelchair, a heist with a drill, an imperturbable grandma and some crazy collages. The best way to live your life as none of this matters now."
Ulysse Cottin and Armand Penicaut, the two performers who make up Papooz, compose and sing effortlessly in English and are known for creating exceptionally infectious pop and have a talent for writing the catchiest choruses in the land. Tropical pop here, wild bossa nova there, all of it deeply anchored in the American style of the Seventies, Ulysse and Armand are perfectly matched. None of This Matters Now is the duo's third album and follows on from their acclaimed 2019 second album Night Sketches, which NME described as "a delightful soundtrack to your next unhinged night out, wherever you are."