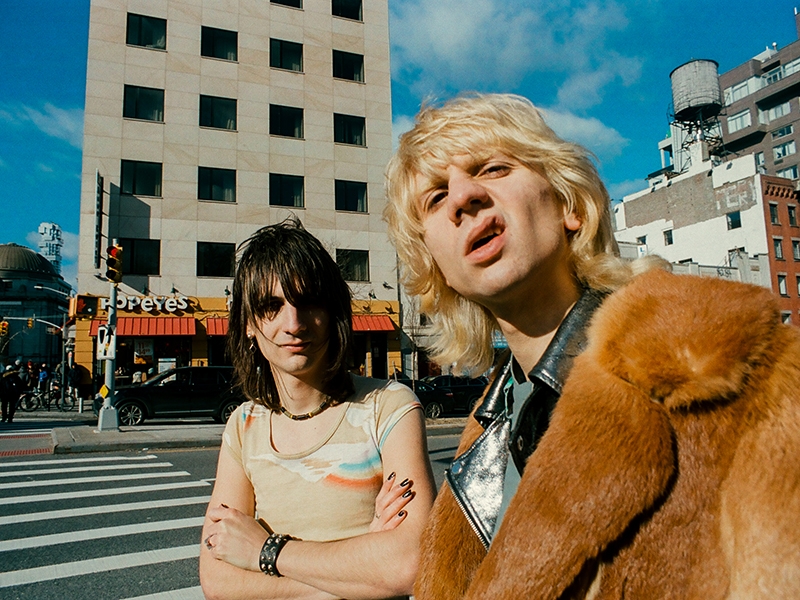 CHIRP RADIO 107.1FM WELCOMES...
7:30PM DOORS | 8:30PM SHOW
The D'Addario brothers will return this Spring with their third Lemon Twigs album, Songs For The General Public, out May 1 on 4AD. Songs For The General Public was written, recorded and produced by the D'Addarios at their Long Island home studio, Sonora Studios in Los Angeles and New York City's Electric Lady. The first single "The One" is available now, alongside a video directed by Michael Hili featuring Brian and Michael D'Addario on the campaign trail for 'the one'.
The prodigiously-talented duo first emerged as The Lemon Twigs in 2016 with their debut LP Do Hollywood, whose showstopping melodies mined from every era of rock quickly earned fans in Elton John, Questlove, and Jack Antonoff. Go To School, the ambitious 15-track coming-of-age opus, followed in 2018 and solidified the band's reputation for building grand walls of sound around an audacious concept.
Sam France of Foxygen writes, "The Twigs are legends – teen sensations, k pop stars, BrotherLovers, Twiggy Cola Lite. Their songs exist as cultural freebase. Cocaine, water, baking soda, and DNA. (o.k.)
While the White Smile Face People appoint Garage Girl, Digital Bass Face or Shitbag Boy as the new FreakoftheWeek, the Twigs have lived 26 cat lives from here to japan making real life bonafide Humans rejoice in the pagan art of Magick Pop Freebase. There are millions of fans, You see; the twigz are more Popular than You, they are Greater than Your Favorite Band, they are a phenomenon."