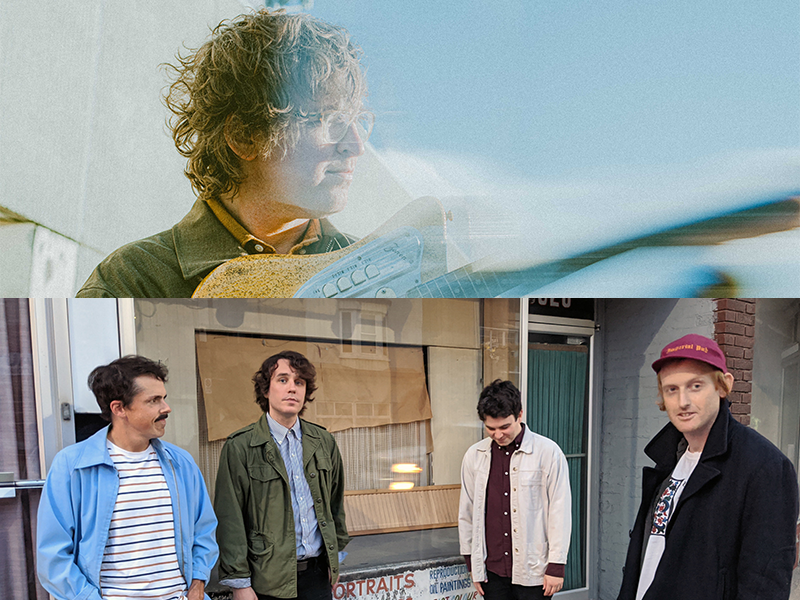 KIWI JR On their sophomoric smash-up released world-wide by Sub Pop Records, Kiwi Jr cycle through the recent zigs & looming zags of the new decade, squinting anew at New Year's parties forgotten and under-investigated small town diner fires, piecing together low-stakes conspiracy theories on what's coming down the pike.
"And for pure jangly catchiness, it is hard to look past the Canadian outfit Kiwi Jr's Cooler Returns positioned perfectly between the Strokes, Parquet Courts and Pavement."  –  The Guardian UK Best Of 201 
"Sardonic storytelling and mocking asides…an impatient, slacker-rock imagining of a folk album….some chords ring out with George Harrison glossiness while others are as shaggy and impetuous as The Clean —rarely do hi-fi and lo-fi splendors coexist so harmoniously." –  Pitchfork 
WEIRD NIGHTMARE is the new solo project of Alex Edkins, singer/guitarist of METZ. Tons of red-line distortion cut with the type of tunecraft that thrills the moment it hits your ears.   "I let my obsessive love of '60s pop, garage rock and Flying Nun come to the surface. I feel like my true musical personality comes out in these songs." Album out on Sub Pop Records on May 20.  
YOU MAY ALSO LIKE