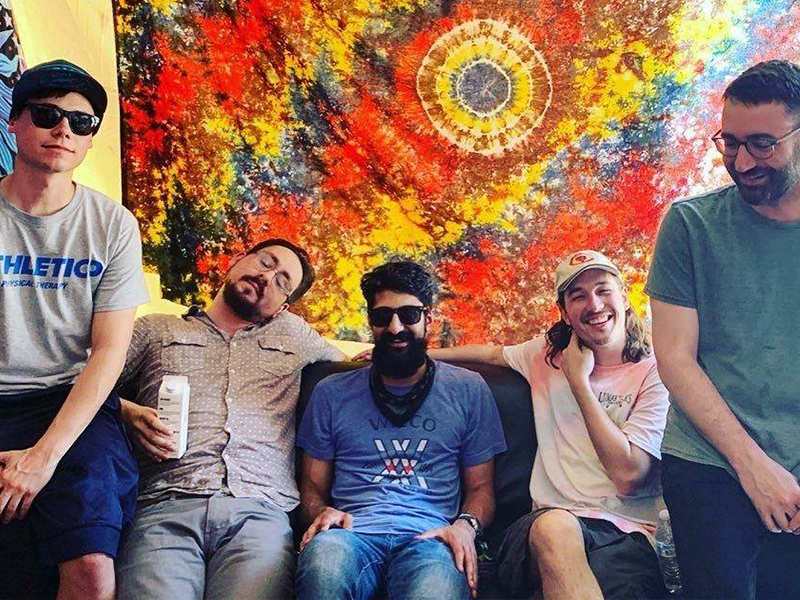 Audiotree Presents:
[Album Release Show]
In 2019, Lunar Ticks began working on a followup to their heavy/garage rock/punk inflected album, "Unknown Gnomes/Neon Hearse". In a total left turn, the new album would be a collection of Country/Western/Bluegrass/Folk/Americana tunes inspired by bargain bin "Best of" records that had been long forgotten. This album became "Another Batch of Country Duds", set for release May 16th 2020 with a concert at Schubas. I don't need to tell you what happened next.
While we released the album in July 2020, we have not had the pleasure of playing our album release show, but that day is finally set! Please join us July 8th, as we put our cowboy hats on for ONE NIGHT ONLY! We will be playing our first ever "Acoustick" set, an electric set as the faux-legendary Country ensemble, "Dick Plow and the Tractors", and some choice originals, deep cuts, and covers. We will have incredible guests including Naomi Culp on the fiddle, Mike Racky on the Pedal Steel, and Pete Smith on the banjo. Of course there will be other fun surprises to be had! Folk-singer, Aaron Kelly, will be kicking the evening off. We hope to see you there, friends!
The lyrics and harmony of folk and traditional music go back further than can be traced, so we took it upon ourselves to fill in the blanks, re-write the history books, and draw outside the lines. "Another Batch of Country Duds" is a modern/retro Neo-Americana record. There's familiarity in the sounds of a hot summer day by the creek or a wandering tumbleweed on a dusty desert highway. While we've never hitch-hiked those highways and the creek has long run dry, we've done our damndest to capture theses reverberations. Humor and sadness mingle at this old barn dance. These are songs for drinkin', cryin', laughin' and lovin'.
"Binge Livin'" stomps its feet and hollers out an anthem of disillusionment in the age of technology.
"Maggie Muldoon" is a lively look into the backroom of an Irish pub, where the boisterous storyteller's lay it on thick, and a rollicking string band plays all night.
spurned lovers that have lost hope in working it out lament on "Please Leave Me".
A spooky campfire story gets set to melody on the swampy, dark and ominous "Crooked Hole".
"Flow Like a River" navigates melancholy, self-doubt and anxiety, all while hoping for better days. The lonesome pedal steel pulls at the heartstrings while offering glimpses of light through the dark clouds.
and a singin' cowboy offers solace in a simple tune on the Honky Tonkin' "One More Thing".
the result is exaggerated and re-imagined Americana nostalgia for the 21st century and beyond. "Another Batch of Country Duds" is an ode to Folk songs of the past that slipped through the cracks, and those of the future that might never be heard.