LHST Vaccination Policy
Proof of vaccination is required for entry to all shows at Lincoln Hall and Schubas in Chicago, and to all Audiotree Presents shows in Michigan.
Click here
for more information on this policy for Chicago shows, and
Click here
for Michigan shows.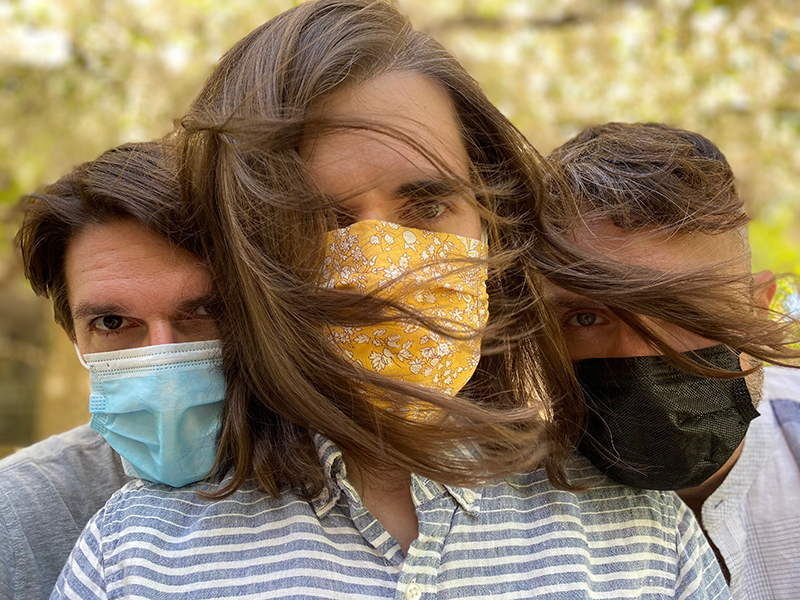 Audiotree Presents:
[Record Release]
DREAM VERSION
In the Before Times, Dream Version could be witnessed in a mad dash to establish themselves. They described themselves as an indie pop Trojan Horse, testing out how many weird choices they could make without sacrificing an accessible, melodic exterior. Songs rushed from verse to chorus to bridge to second bridge in a race to cleverness, all anchored by what some onlookers termed "lead bass."
Since then, Dream Version's twin mantras have remained: "Don't waste time" and "Don't condescend."
On their self-titled third album, the best friends decided to take a moment to simply inhabit the space they've created. Spare, haunting opener "A Mind Can Change" channels The Breeders with a slow, deliberate crescendo of bass and drums. The dramatic build of "Actress On A Press Tour" sustains an extended simmer before boiling over into an epic six-minute runtime. And "Advance/Retreat" wraps the listener in a warm blanket of cozy repetition.
Along the way, Dream Version demonstrate their ability to craft a perfect pop song ("Wasn't Listening"), their chops for crafty math rock ("33"), and their great mushy tenderness ("Ned").
Between their second and third albums, the band has experienced marriage, divorce, relocation, and of course a global pandemic. With these changes comes a new confidence, sense of purpose, and a newly urgent loyalty to one another. As the liner notes to Dream Version announce, "The result is a looser set of songs that represents everything we like and everything we're capable of. We decided to name it after ourselves."

EMILY JANE POWERS Over the course of a lengthy and shifting body of work, Emily Jane Powers' music evolved from rough-edged bedroom pop into songwriting that was intricate and unyielding, reaching an apex of unvarnished expression with 2018's Restless. Simultaneously lushly drawn and almost painfully raw, Restless was one of Powers' most vulnerable statements, crafting an emotional environment that felt self-contained. There's a change of course with the new album Isometry in terms of delivery, with familiar themes of mental health, loss, and memory being conveyed less with words and more through the inexhaustible possibilities of the guitar.
Rerouting the conversation from her direct lyricism to something driven more by melody, texture, and sound, the Chicago-based musician set out to write an album that centered around the guitar. Initial inspiration for this move came from the extraterrestrial shredding innovations of Marnie Stern and the dueling guitarmonies of hard rock staples like Thin Lizzy. As the writing process progressed, Powers springboarded from these original inspirations to exploring new approaches to an instrument that had been an unwavering constant for years, experimenting with writing songs based around tapping, fingerpicking, playing with a bow, and layering contrasting tones. These new angles resulted in not just a new role for the guitar, but an overall expansion of the parameters of her songwriting. The album is just as intense as Powers' previous work, but its newfound articulation of weighty feelings hits in a way that's felt physically before it's intellectually understood.
Heavy and beautiful, Isometry is one of the more unexpected chapters of Powers' work, and one that weaves together anxiety, sorrow, joy and abandon with staggering clarity. It's a shift in her musical voice and priorities that somehow emerges even more direct, more fearless through its embrace of dazzling guitar arrangements and wordless impressions.
YOU MAY ALSO LIKE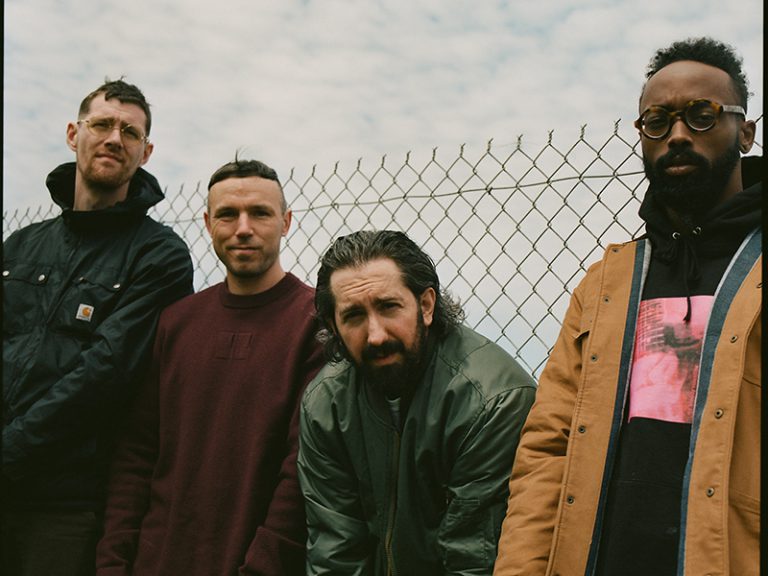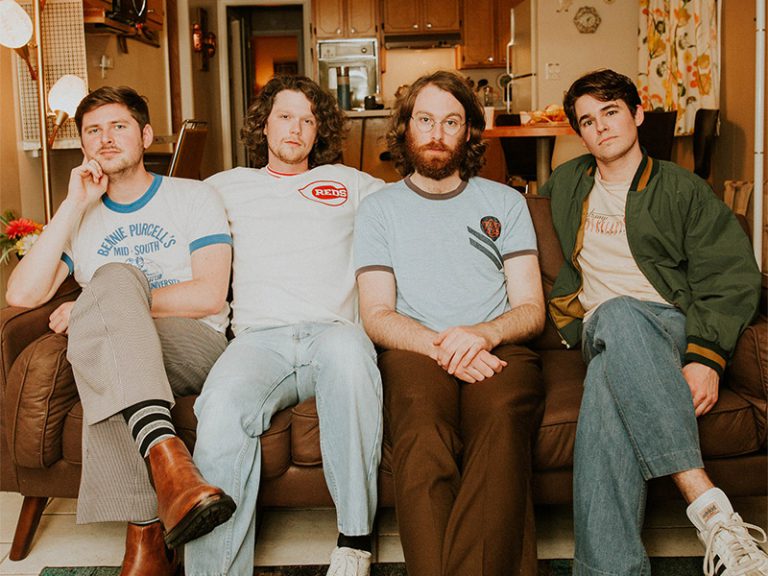 Nov 04
The Brook and The Bluff