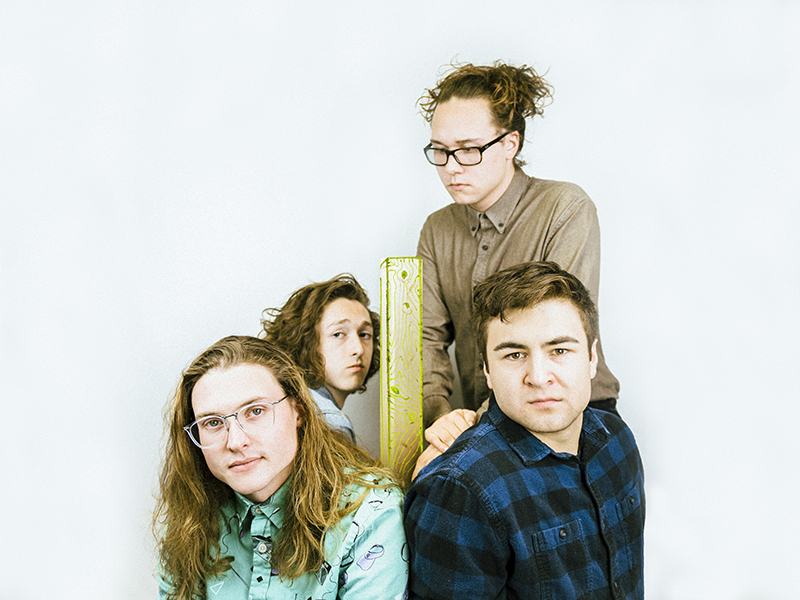 Audiotree Presents: Staged
$10.00 advance
Audiotree presents STAGED: a new virtual show experience presented live from Lincoln Hall in Chicago, IL.
Tickets are on sale now for Dogleg on August 24! A portion of proceeds benefit CIVL – Chicago Independent
Venue League.
The word melee can mean many things to many people. To some, it can mean a confused, hand-to-hand fight among multiple people, and to others, it could represent one of the greatest video games of all time. In naming their debut LP Melee, Detroit, Michigan band Dogleg have presented a new sonic definition of the term, one that captures the pure essence of destruction and apocalypse through a new lens.
The band has spent upwards of two years crafting the album from the garage and basement of their home, and it shows. The band stay true to their roots of earthy, room-filling, DIY recording styles with their home recordings, but have honed their skills with lessons in patient songwriting and production work. Through shredded vocal cords, cascading melodies and scathing commentary on self-doubt, depression, and anxiety, Dogleg take absolutely no prisoners on their explosive path forward.
Opening the album, "Kawasaki Backflip" immediately propels the listener through an important question of how anxiety and depression will be dealt with – by burning it all down with fire, or letting yourself be blown away completely by the wind. The accompanying video shows the band at its most violent – destroying everything in its path in an effort to make sense of the internal turmoil of these important feelings.
Lead single "Fox" conveys a story of anger, anguish, and disappointment in someone that was once trusted. Diving into the song, it's not difficult to see why fans have fervently latched onto Dogleg. An adeptness at combining anthemic choruses and infectious, danceable riffs with intense emotional messages that regard topics of depression, frustration, loss, and the darkness of self doubt is one of the band's hallmarks, along with their trademark rhythmic jolts. However, there's no doubt that Dogleg toes the line with light and darkness very often — the song itself is named after Fox McCloud from Nintendo's 'Star Fox' franchise, and the band is always able to throw in moments of camaraderie and togetherness, as shown by the intense group chorus. In life, the going often gets tough, and the band certainly highlights that. However, they also show the sheer power and intensity that pure, raw emotion has — a power that is able to go from "playing fast" to moving mountains.
THIS SHOW IS AT Your House