LHST Vaccination Policy
Proof of vaccination is required for entry to all shows at Lincoln Hall and Schubas in Chicago, and to all Audiotree Presents shows in Michigan.
Click here
for more information on this policy for Chicago shows, and
Click here
for Michigan shows.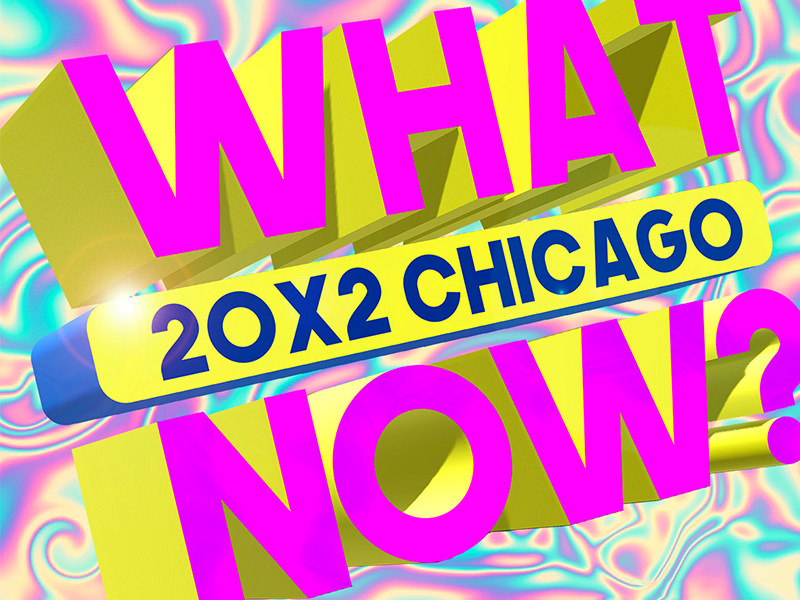 Audiotree Presents:
Hosted by Andrew Huff
It's back! 20×2 Chicago is a show in which 20 creative people from all different walks of life — writers, musicians, filmmakers, web geeks and other bon vivants — get two minutes each to answer the question of the day in whatever way they like. The results can be as varied as the emotions and reactions they evoke. This edition's question is "What now?" Find out what they came up with at this fast-paced show!
More details at http://20x2chi.org/. Sponsored by Field Notes
Featuring:
• Karen Clanton
• Jasmine Davila
• Regan Davis
• Norm Doucet
• Kia Ferrer
• Antonio Garcia
• Nestor Gomez
• James Gordon
• Theo Hahn
• Leah Jones
• Katie Karpowicz
• Sophia Madana
• Dawn Xiana Moon
• Kelly Swails
• Diana Slickman
• Shawn Smith
• Tori Szekeres
• Edward Thomas-Herrera
• Don Washington
• Dan Weissmann