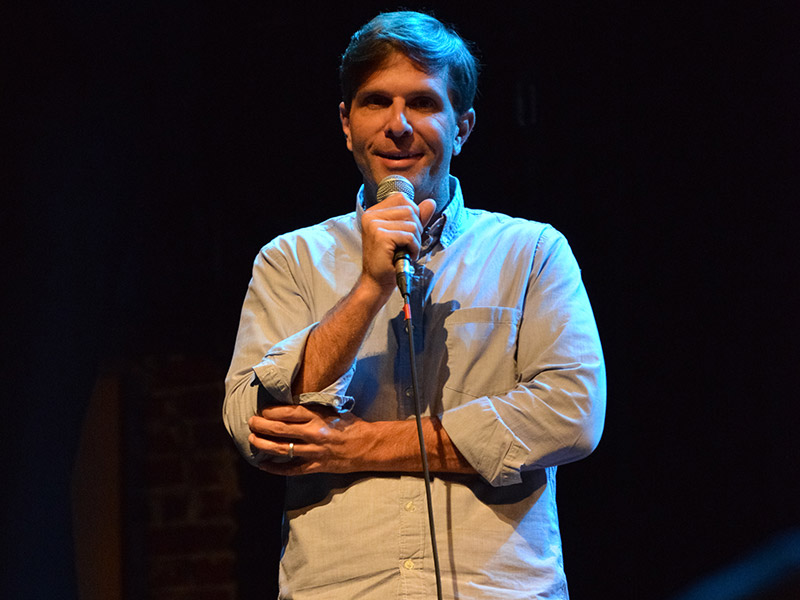 End of the World with Josh Clark
OR HOW I LEARNED TO START WORRYING AND LOVE HUMANITY
The End of the World, or How I Learned to Start Worrying and Love Humanity
We humans have been working for a really long time. We used to wander around, picking fruit from trees, trapping the occasional animal. But at some point, ambition got the better of us and we started walking down the path to technological development. Now, after ten or so thousand years of trial and error, hard work, and lots and lots of dedicated brain power we are actually nearing the point where we will have invented everything we need to invent. Biotech will cure disease for us. Nanobots will provide everything everyone needs. And a superintelligent AI will keep the whole thing running smoothly for us.
We will finally get to kick back and enjoy the fruits of all those 10 thousand years of labor. Our species will get to retire and we can all go on a permanent vacation.
But don't break out the Panama hats and flip-flops yet. In a terrible twist of cosmic irony, for us to reach our technological retirement we will have to make it through the most dangerous, most difficult period in human history.
In this live extension of his engrossing End of the World podcast series, Josh Clark takes you into the not-too-distant future to show you just how amazing the world can get – and just how low our chances may be of surviving long enough to enjoy it. He goes over the highs and lows that lie in wait for anybody coming to the conclusion that humanity may actually go extinct in the near future. And yet, the show is surprisingly hopeful.
Come check out Josh for a fascinating talk as he wakes up humanity, audience by audience, so we can, you know, come together and save the world.
Josh Clark
Josh Clark is co-host of the award-winning pioneering podcast Stuff You Should Know. Over the past 10 years and 1200 episodes, SYSK has received more than a billion downloads and built a cult following around the world. With their live shows, SYSK has sold out theaters in cities across the US, Canada, the UK, Ireland, New Zealand, and Australia.
For The End of the World, Josh brings the same insatiable curiosity SYSK is known for to his solo show in a fascinating and sometimes frightening trip into the coming future.