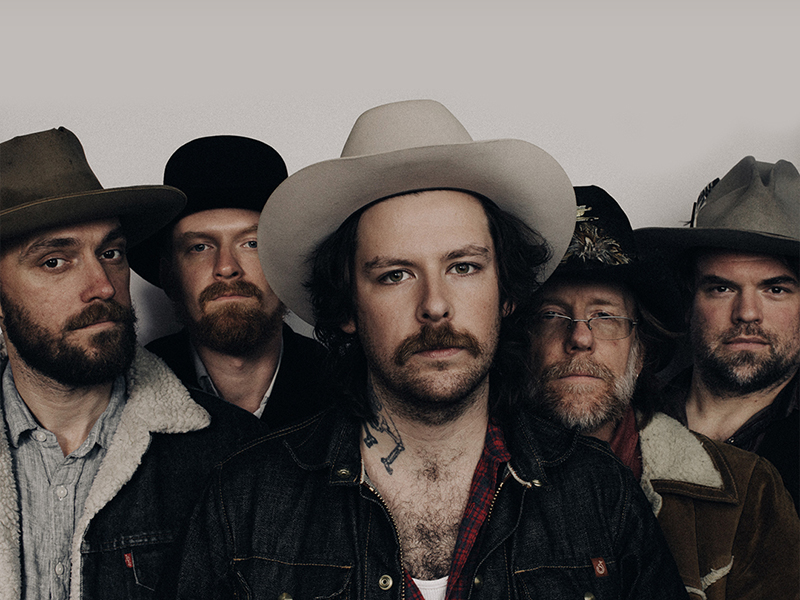 On Sale Thursday 07.22 @ 12PM
For the past several years, there's a good chance you'd find TK & The Holy Know-Nothings songwriter and lead vocalist Taylor Kingman onstage at the LaurelThirst. Portland's oldest independent venue has long been a lifeblood for artists like Kingman. It's a sort of misfit stronghold — a sanctuary for the same kind of spirit that sustained local punk legends Dead Moon and outsider folk hero Michael Hurley. Rejecting the influence of fleeting scenes, foodies and encroaching developers; it's stayed in tune with its muddy patrons who've carved out lives as blue collar artists for generations. It's here that Kingman earned the respect of his community.
Ask around and you'll quickly uncover Kingman's reputation as the kind of songwriter who makes other songwriters jealous, even angry. Still, those same artists line up to play with him. It's more than his exceptional songwriting that draws them in, though. It's his creativity, tenacity, and disarming honesty. It's led him to play with both Portland legends and newcomers, starting myriad projects to explore different concepts and styles, and making the sort of honest music that stands starkly against the backdrop of a city quickly fading under the lacquer of gentrification.
TK & The Holy Know-Nothings is perhaps Kingman's most beloved project. Affectionately dubbed "psychedelic doom boogie," the group was born out of Kingman's desire to create a loose, groove-heavy bar band that never sacrifices the importance of good, honest songwriting. Doing so required pulling together a supergroup of local friends, neighbors, and fellow LaurelThirst royalty, including drummer Tyler Thompson and multi-instrumentalists Jay Cobb Anderson (lead guitar, harmonica), Lewi Longmire (bass, guitar, pedal steel, flugelhorn) and Sydney Nash (keys, bass, slide guitar, cornet). It's a band of deeply contrasting styles buoyed by a sincere and palpable mutual trust — one that allows them to find and lose the groove with the same ease. They build graceful, spaced-out landscapes around Kingman's storytelling — his voice ragged and broken one moment and raging the next — only to deconstruct them through a fit of manic and often dissonant rabbit holes. This is irreverent rock and roll, tempered and deepened by the sacred mystery of western country.
Western country isn't southern country. It's a sound as rough-hewn and alluring as the western landscapes it comes from. Its heroes are outsiders on a path set by a stubborn devotion to the truth of things, no matter how dirty or tender. Its misfit poetry is addled by influence, scarred by hard luck, and haunted by the eternally drifting, lonesome heart of a cowboy. Its sound is accessible and human in its pure honesty, but it's one that's too big to be tamed. Ultimately, it belongs to the great darkness you'll only find in the wild, open expanse of the West.
Following this lineage on their debut album Arguably OK, TK & The Holy Know-Nothings cites Doug Sahm, The Holy Modal Rounders, The Flatlanders, Dan Reeder, and Jeffrey Frederick & the Clamtones as strong influences. For Kingman, though, it's Terry Allen's 1979 art country gem Lubbock (on everything) that's most affected his songwriting. Like Allen, Kingman writes with delicacy about indelicate things. The songs on Arguably OK are about dead ends, addiction, self-sabotaged relationships, drug trips gone bad (or good? or both?), and, above all, holding out for the real thing. His lyrics are tightly crafted and profoundly paradoxical; simultaneously self-deprecating and unapologetic, clever and crass, irreverent and tender; and sometimes riotously funny. Each song takes you somewhere unexpected, every phrase crafted with the same signature combination of dirtbag revelry and haltingly poignant poetry. He brings all of himself to these songs — the honest, unglorified truth.
Arguably OK came together swiftly on the heels of Kingman's stark 2017 solo debut Wannabe. The morning after Wannabe's release party, the band left Portland and drove across the state to the prairies of northeast Oregon to make a very different album. Arguably OK was recorded in three days in Enterprise, a quiet cowboy town at the foot of the snow-capped Wallowa Mountains. It was made live, with no overdubs, on stage at the historic OK Theatre, where most of their budget was spent on keeping the heat on. Built in 1918, the theater is a striking testament to the old west. After putting their name on the old marquee, TK & The Holy Know-Nothings went to work. Engineered on the fly by Thompson with the help of old buddy and local theater resident Bart Budwig, the band recorded the entire album by way of whole set run-throughs, stopping only at the end of each day to kick back in the theater's seats and listen through its speakers. After the final night of recording, the band played a few songs at The Range Rider, the oldest of Enterprise's two bars. At midnight, what felt like the whole town followed them back to the theater for one more run-through. It's the locals' raucous approval that can be heard on the track "Good Stuff."
It's no surprise TK & The Holy Know-Nothings found an audience so easily that night. Arguably OK is as wild and expansive as the eastern Oregon landscape; and its songs are as complex and idiosyncratic as the sort of outsiders who find family in bars like The Range Rider and LaurelThirst.
YOU MAY ALSO LIKE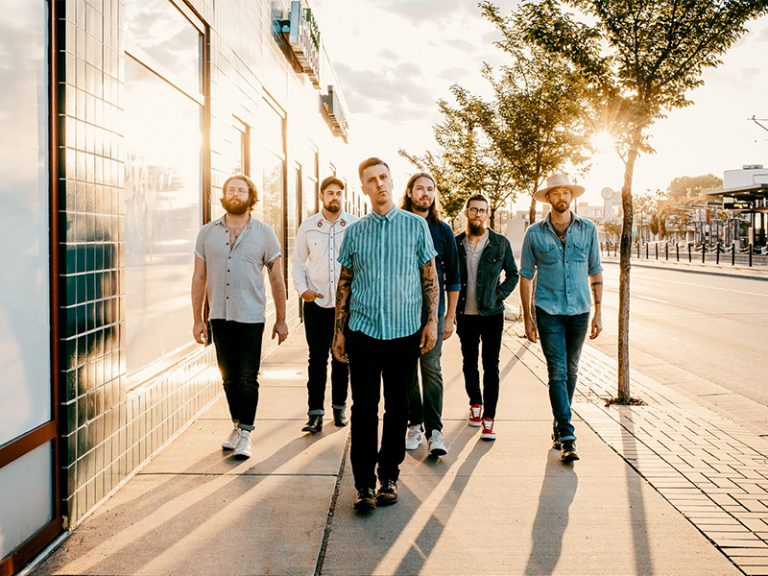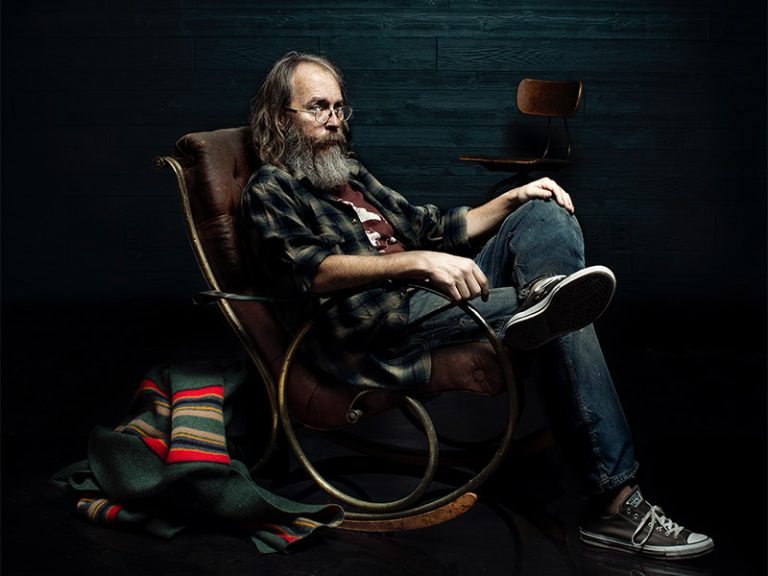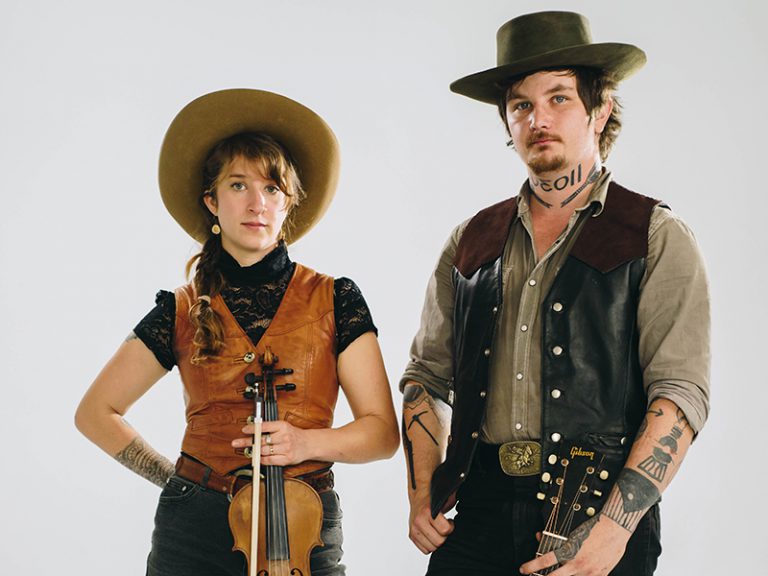 Mar 13
Lost Dog Street Band