LHST Vaccination Policy
Proof of vaccination is required for entry to all shows at Lincoln Hall and Schubas in Chicago, and to all Audiotree Presents shows in Michigan.
Click here
for more information on this policy for Chicago shows, and
Click here
for Michigan shows.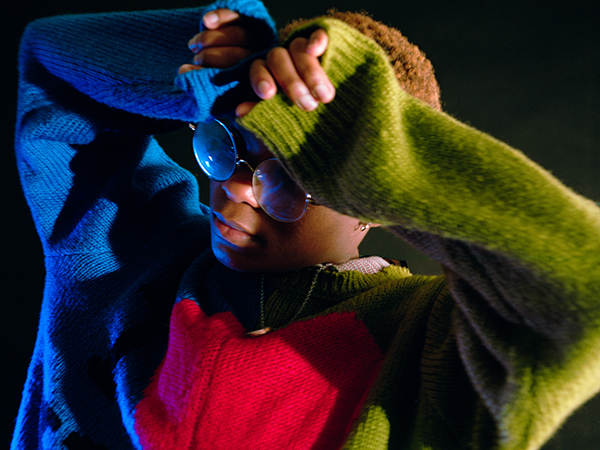 Audiotree Presents:
6:30PM DOORS | 7:30PM SHOW
On Sale Wednesday 06.23 @ 10AM
Serena Isioma (pronouns: they/he | gender: gnc) is a 20 year old, first generation Nigeran-American artist based out of Chicago. Combining elements of alternative, indie, hip-hop, and R&B into a genre-bending sound, Isiomacaught the music industry's attention and has risen quickly after releasing their first two EPs in 2020. Global radio play, massive streaming support and press from outlets like Nylon, Pigeons and Planes, Rolling Stone, them, Wonderland and many others have helped solidify Serena Isioma as someone who is breaking barriers for the new generation.
Hatesonny


Bio: Hailing from the South Side of Chicago, 21 year old rapper and musician. Hatesonny brings a captivating sound to Chicago's indie rap scene. His most recent project 'Golden Child' – featuring the songs "KILL BILL" and "MOONCHILD" and their accompanying visuals – builds upon the concepts and stylistic choices of the 'Bad Luck' and 'Good Luck' series, which introduced listeners to HateSonny's lyrical dynamism and unforgettable cadence. As his career unfolds, HateSonny continuously desires to venture into different musical lanes to find his place and prominence in the industry. He's now gearing up for the release of his next project, 'All Gas, No Breaks.'
Deryk G


Bio: DERYK G., a 21-year-old Latinx Chicago native, started making music sort of by accident. After a friend left their guitar behind at his house one weekend, he thought it looked cool and decided to pick it up. While that guitar made its way out of Deryk's possession, the love of playing and making music that day never left. For the last 3 years, he has self-produced/written 2 EPs demonstrating his eclectic world that lies within an alternative, indie, and funk soundscape. Deryk has recently released two singles "Peace in Armageddon" and "Damian" off his upcoming project, which begins an exciting new era in his musical journey.
YOU MAY ALSO LIKE