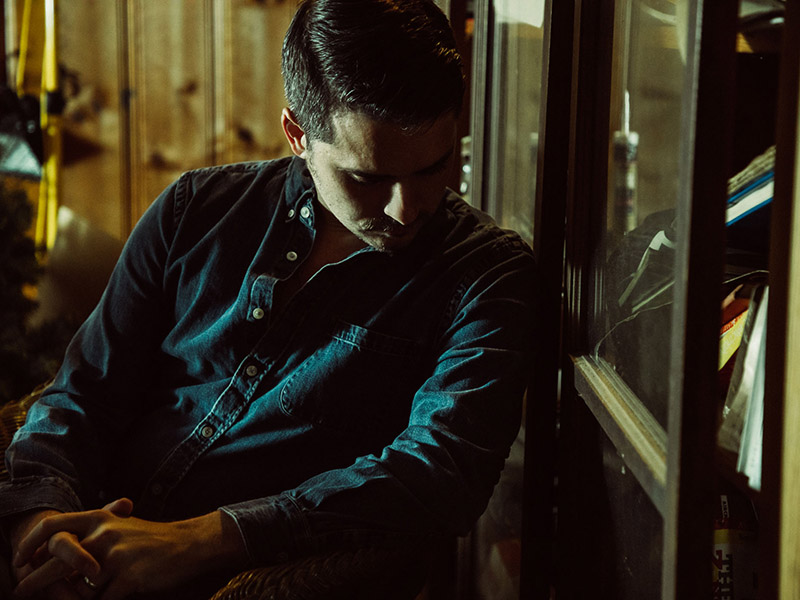 Derek Nelson [ Album Release Show ]
Almost every song on Richer Soil, the debut LP of Chicago musician Derek Nelson, started as a lullaby for his son.
"He arrived with many fine qualities, but he was a terrible sleeper." said Nelson. "So I kept humming to help him get to sleep, and songs kept coming out."
It's fair to say the album, to be released October 10 at Schubas, has been a long time coming.
Nelson started writing songs in middle school, and spent his twenties playing with a band called The Musicians, releasing three EP's and playing a string of sold out local dates along the way. The focus then turned to Martin Van Ruin, a critically-acclaimed 7-piece collective. Rock critic Jessica Hopper called their debut "one of the best local indie releases of the year," and the Chicago Sun-Times said the band was a "new folk rock supergroup" with "inescapable Bob Dylan and Neil Young comparisons." American Songwriter Magazine named them one of "5 Chicago Songwriters You Need to Hear."
After writing "20 or 30" songs for Richer Soil, Nelson headed down to Nashville to work with Skylar Wilson, a producer he had long admired for his work with Justin Townes Earle, Andrew Combs, Caitlin Rose, and others. Drawing inspiration from The Carter Family to Gram Parsons, and contemporaries like Josh Ritter and Jenny Lewis, the album was recorded over a few days at Creative Workshop, a historic studio utilized by Roy Orbison and Leon Russell.
Now 33 and a father of two, after 20 years of making music, Nelson is finally ready for his debut.