LHST Vaccination Policy
Proof of vaccination is required for entry to all shows at Lincoln Hall and Schubas in Chicago, and to all Audiotree Presents shows in Michigan.
Click here
for more information on this policy for Chicago shows, and
Click here
for Michigan shows.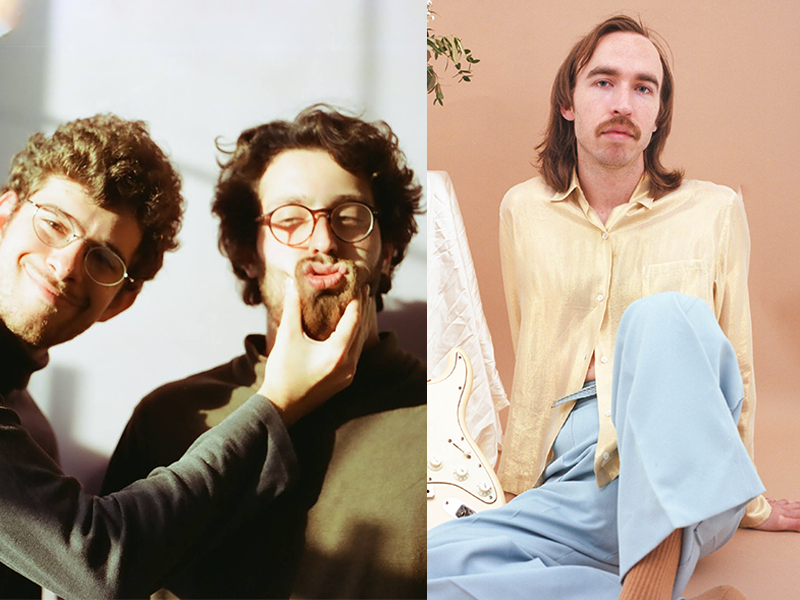 On Sale Friday 08.27 @ 10AM
FAST PREACHER
Fast Preacher is the solo moniker of guitarist and vocalist Dan Hanson. When Dan isn't busy co-fronting neo-soul quartet Fat Night, he's tinkering in the studio, experimenting with songwriting and collaborating with a rotating cast of characters. Started in 2012, Fast Preacher has served as the primary creative outlet for Hanson's eclectic songwriting pursuits. The project has since become known for its dynamic live performances, as well as its genre-splitting studio EPs, all written, recorded and produced by Hanson.
Figure It Out is the latest release from the Chicago-based musician, a colorful and potent mingling of pop, rock and funk – Hanson's most realized project yet. This time around, Hanson taps longtime collaborators Nick Muccigrosso (drums) and Nick Bogdon (bass), and recruits some of Chicago's finest, multi-instrumentalist, Macie Stewart (OHMME) plays violin on the EP's lead single, "Stick Together" and Chet Zenor (Max Subar, Waltzer) lends his versatile guitar playing to almost every track on the record. The EP was mixed by Dan and mastered by Dave Vettraino (The Hecks). Fast Preacher's latest dilates the band's sound through compelling arrangements, earworming melodies and a newfound psychedelic.
YOU MAY ALSO LIKE