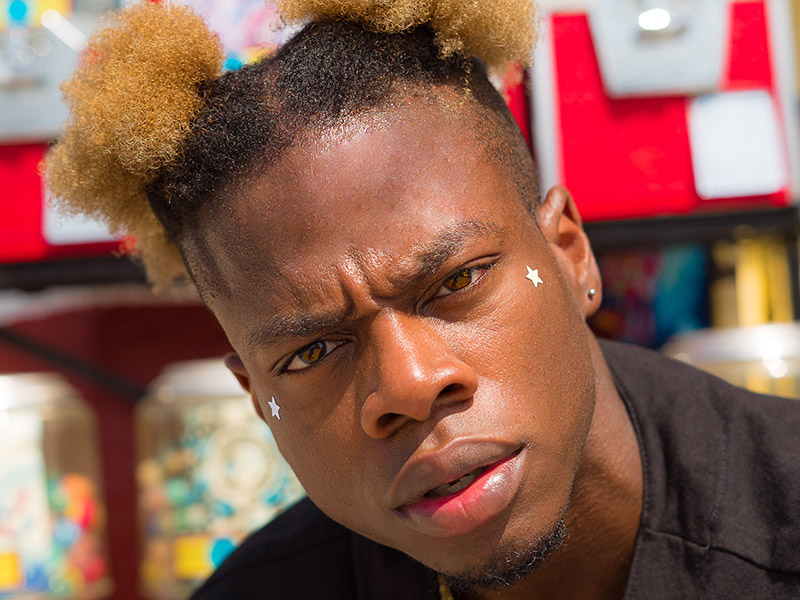 LHST + 1833 Present:
Tobi Lou
More General Admission tickets available at 1833.com.
tobi lou – Meet & Greet Package
– One general admission ticket
– VIP early entry into the venue
– Exclusive meet & greet with Tobi Lou
– Personal photograph with Tobi Lou
– Limited edition cartoon print (designed by Tobi Lou, exclusive to VIP packages only!)
– Tobi Lou sunglasses
– Exclusive Tobi Lou VIP merchandise item
– Official meet & greet laminate
tobi lou's an imaginative rapper-singer, born in Nigeria–but raised in Chicago. His expressivecreations latched onto music and developed a playful, soulful sound. His visual single "TROOP", off ofhis forthcoming 'Cult Classic' album, went viral–while garnering the attention and expressiverenditions of music aficionados alike. While the single acted as more of a teaser introducing theyoung artist, "TROOP" took a giant leap forward with a chorus and feature from St. Louis rapper Smino.The Glassface-directed visual, shot by Russ Fraser, accompanies the song, and finds tobi lou in ananimated world, surrounded by symbolism that represents his influences – such as the cartoon bearassociated with Kanye West, and a cartoon of Pharrell Williams wearing his signature N.E.R.D. hat.
This fall, tobi lou will be embarking on a 29-city tour with Super Duper Kyle and Marc E. Bassey. Hisdebut album is expected at the top of 2019, executively produced by the legendary No I.D.–alongsideArtClub CEO Ketrina 'Taz' Askew and tobi's manager/A&R Derrick 'Lottery' Hardy.