LHST Vaccination Policy
Proof of vaccination is required for entry to all shows at Lincoln Hall and Schubas in Chicago, and to all Audiotree Presents shows in Michigan.
Click here
for more information on this policy for Chicago shows, and
Click here
for Michigan shows.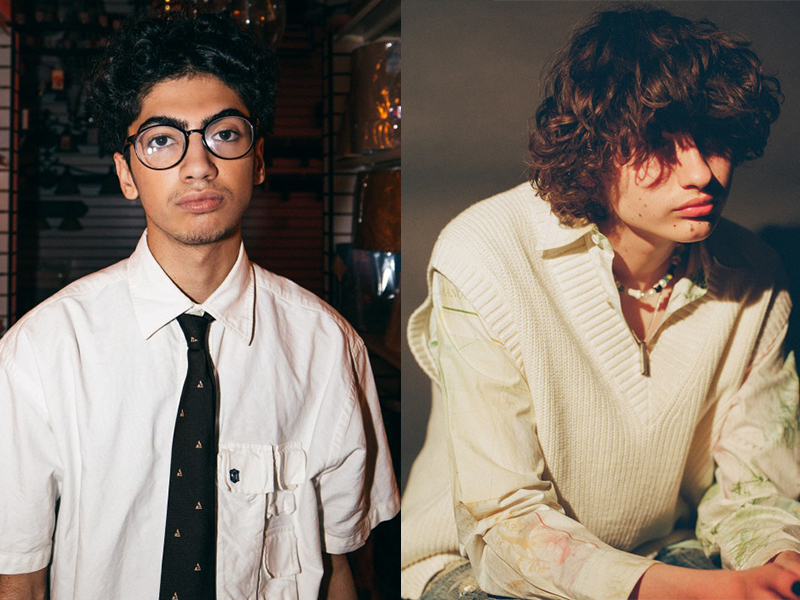 On Sale Friday 9.10 @ 10AM
glaive
16-year-old glaive is an artist hailing from the mountains of North Carolina who began making music at the beginning of the Covid-19 pandemic. He released his first song on Soundcloud in April and his rise in the time since has been meteoric, supported by a steady stream of new music that quickly earned him acclaim and a devoted following. He shared his debut EP cypress grove this past fall, with The FADER naming the single "astrid" one of the best song songs of 2020 and The New York Times' Jon Caramanica including it among his top tracks of the year. He shared his second, all dogs go to heaven, in August, with The New Yorker praising its "startlingly well-formed sound" and Rolling Stone citing standout single "detest me" as "a good example of everything there is to like about glaive." He now has 1,015,391 monthly listeners on Spotify — a 101,539,100% increase after starting 2020 with just one.
ericdoa
ericdoa is from what he describes as a "small ass farm town" in Connecticut, certainly not known for its artistic output or community. Without many like-minded kids at school, he spent most of his time on the internet growing up, and met nearly all of his closest friends and collaborators online via platforms like Discord and Twitter. Eric grew up around a music-oriented family and was exposed to "raw ass pop artists" like Rick James, Earth Wind & Fire, and Teena Marie at a young age. When he started making music around 14 years old, these influences meshed with the music he heard online, and Eric taught himself to record and produce his own material.
As time went on, this bedroom-based operation developed a humble but engaged following on SoundCloud, where Eric released his debut project, Public Target, in 2020. On the heels of the project, and with several of Eric's friends and collaborators beginning to grow followings of their own, the online community began to circulate. The music they had been making via Discord calls since their younger teenage years was beginning to buzz, and was soon coined "hyperpop," even receiving its own Spotify editorial playlist to underline the attention.
As with any SoundCloud-born trend, there was skepticism about what "hyperpop" was, whether or not the kids making it would last more than a year or two, and why exactly the music sounded like it did when this first happened. But as Eric and his friends continued to release music, the attention grew, finding an exclamation point in Eric's late 2020 project, COA. Framed as a "coming of age" project released just after Eric's 18th birthday, COA helped make the buzz tangible, translating this weird new sound into a well-developed project that made an instant impact on DSPs, received a positive review from the notorious music blog Pitchfork, and most importantly, pushed this Discord-born online community to new heights — all from Eric's bedroom, and all thanks to a bunch of teenagers he met on the internet.
Now with an entire scene in his corner and a fast-growing online presence, Eric is gearing up to release a new single called "back n forth" which pushes the pop elements in his music to the forefront, marking a massively exciting contemporary pop sound, but through the lens of a kid who's grown up on the internet, marching to the beat of his own drum and helping to form an entirely new subgenre along the way.
While Eric no longer has to record on an XBox USB microphone out of his bedroom and he's finally met a few more of his best friends in real life, not a whole lot else has changed. The formula is still the same, and as "back n forth" and his forthcoming project with Glaive will show, Eric's next work is his best yet. The internet might just have a star on its hands.
YOU MAY ALSO LIKE