LHST Vaccination Policy
Proof of vaccination is required for entry to all shows at Lincoln Hall and Schubas in Chicago, and to all Audiotree Presents shows in Michigan.
Click here
for more information on this policy for Chicago shows, and
Click here
for Michigan shows.
Audiotree Presents: Staged
$11.00 advance
Audiotree presents STAGED: a virtual show experience presented live from Lincoln Hall in Chicago, IL.
Tickets are on sale now for Greet Death at Lincoln Hall on November 6! A portion of proceeds benefit CIVL – Chicago Independent Venue League
Greet Death is a three piece post-rock band from Flint, Michigan. They initially made waves with their infectious debut album "Dixieland" (Flesh and Bone, 2017). The album was well received, with Pitchfork giving it a "7.7" rating and stating "…This is a remarkably tuneful, forthright pop-rock band that just so happens to play six-minute songs at bradycardic tempos".
"New Hell" is the latest album from Greet Death. It was recorded by Nick Diener (The Swellers) at Oneder Studios. Additional recording was done by Jake Morse. It was all mastered by Jay Maas at Getaway Recording, and artwork for the release was created by illustrator Liam Rush.
The album as a whole is a creative intermingling of lush melodic atmosphere with melancholic lyrical content. Within that haze their personal subject matter is cleverly cloaked amid beautiful vocal deliveries and dreamy guitar work. This is the case in songs "Circles of Hell", "Do You Feel Nothing", "Let It Die", and "You're Gonna Hate What You've Done". This not-so-subtle vitriol continues to spread through self reflection in unforgettable songs like "Entertainment", "Strange Days", as well as the tone-soaked "Strain". While "Crush" plays as a complex outpouring disguised as a hook-laden pop number. All of this leads to "New Hell", a nearly ten minute epic of towering proportions. Lovingly constructed before ominously swaying in the wind and collapsing under its own emotional weight.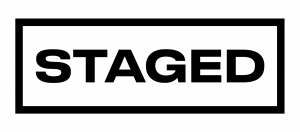 THIS SHOW IS AT Your House