LHST Vaccination Policy
Proof of vaccination is required for entry to all shows at Lincoln Hall and Schubas in Chicago, and to all Audiotree Presents shows in Michigan.
Click here
for more information on this policy for Chicago shows, and
Click here
for Michigan shows.
RESCHEDULED/VENUE CHANGE: The Glitter Moneyyy show that was previously scheduled for Friday, August 13, 2021 at Schubas is rescheduled to Saturday, November 6, 2021 at Lincoln Hall (2424 N Lincoln Ave). All tickets purchased for the Schubas show will be honored at Lincoln Hall – your ticket will automatically transfer.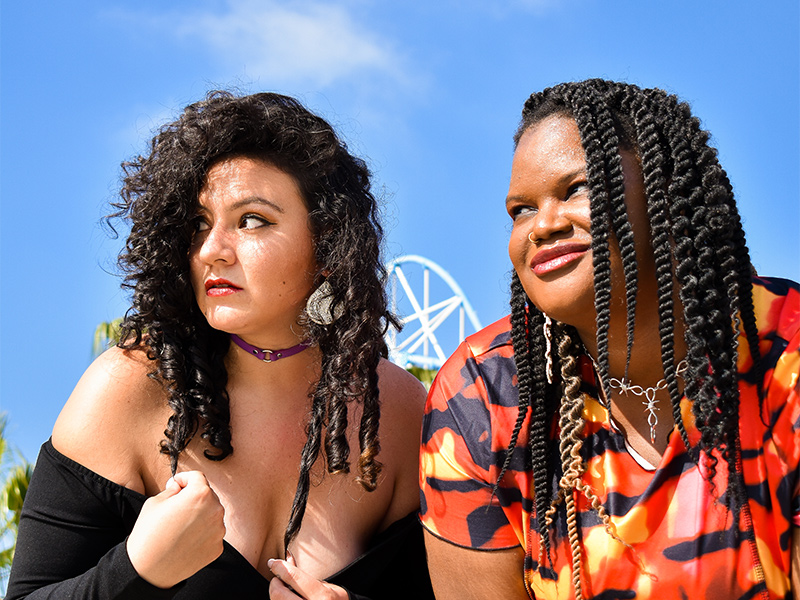 CHIRP Radio Welcomes…
Audiotree Presents:
On Sale Friday 07.09 @ 10AM
Glitter Moneyyy is the partying, feminist hip-hop answer to today's toxic socio-political hellscape. Juxtaposed against a backdrop of glitter bombs, champagne straight from the bottle and mosh pits of ass shaking, this best friend duo is a serious contender in the hip hop scene. The ​Chicago Reader​ nominated Glitter Moneyyy for Best Hip Hop Group 2020, Best Stage Performers 2020, Best Hip-Hop Act 2019 and runner-up for 2017's Best New Band. Glitter Moneyyy's members, the tough, punk rock steeped in glamour and Black Girl magic, Queen Trashley, and the colorful, sexy, powerful, self-proclaimed "Persian Princess", TayyySlayyy, are femme rap powerhouses that cut through issues ranging from dildos, smoking weed and social media validation to punching Nazis, crushing the patriarchy and spitting on racist cops over bumping hip-hop beats. Their unapologetic charisma, charm, and confidence immediately take center stage.
YOU MAY ALSO LIKE