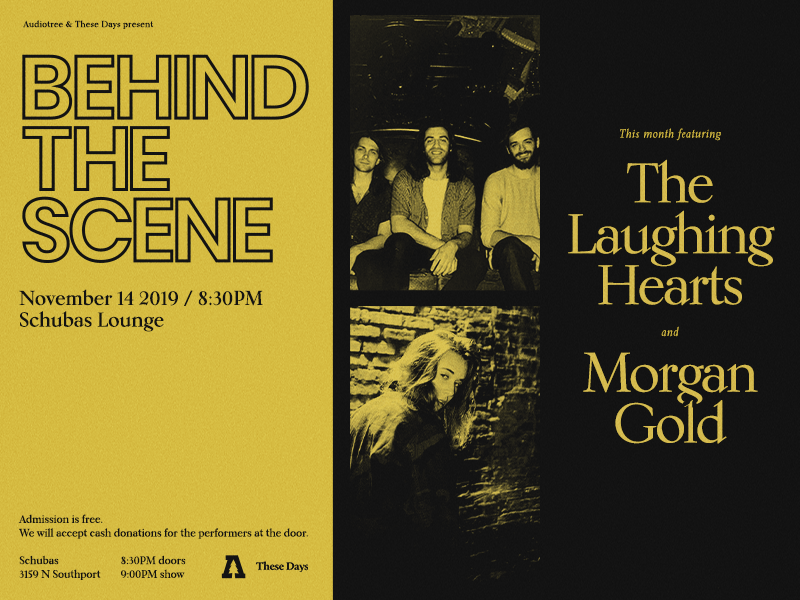 Audiotree x Schubas x These Days
Behind the Scene
featuring
This event will be held in the Upstairs Lounge
Behind The Scene is a monthly curated series focused on bringing the best in music & art to an intimate community space within one of Chicago's most iconic venues. Admission is free but we will accept cash donations for the performers at the door.
This month we partnered with These Days, a revered online publication documenting and celebrating arts & music in the Midwest and beyond.
Please join us at Schubas' upstairs lounge on Thursday November 14th. Show starts at 9:00pm.