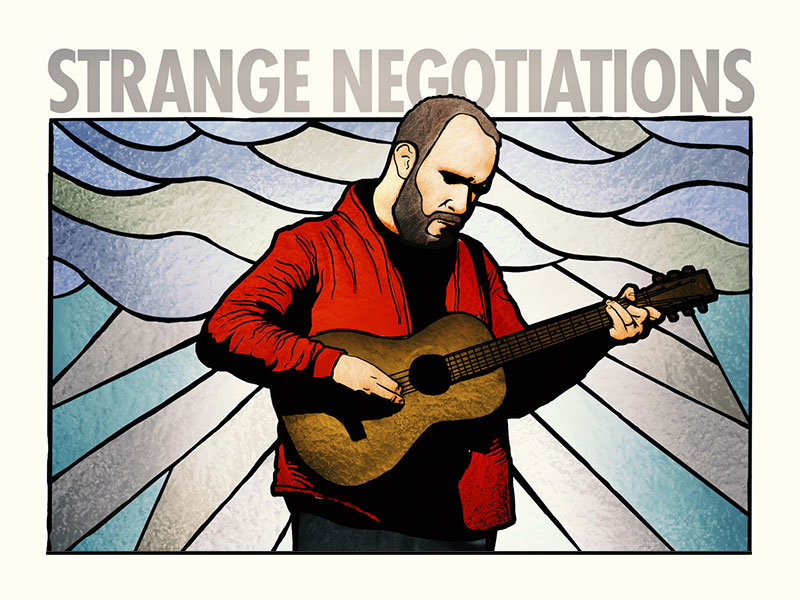 CIMM (Chicago International Movies) + Music and Elevated Films Present:
The David Bazan Film - Chicago Premiere
Strange Negotiations: The David Bazan Documentary
A documentary exploring the spiritual, artistic, and personal turmoil of musician David Bazan (from the band Pedro the Lion), set against America's own crisis of faith highlighted by the 2016 presidential election.
After renouncing his long-held Christian beliefs and walking away from his critically-acclaimed band, Pedro the Lion, musician David Bazan retreated into a solitary life of touring solo, struggling to rebuild his worldview and career from the ground-up, and to support his family of four. Strange Negotiations finds David a decade into his journey, during which he has become a sort of reluctant prophet to Americans reeling from their country's own crisis of faith highlighted during the 2016 presidential election.