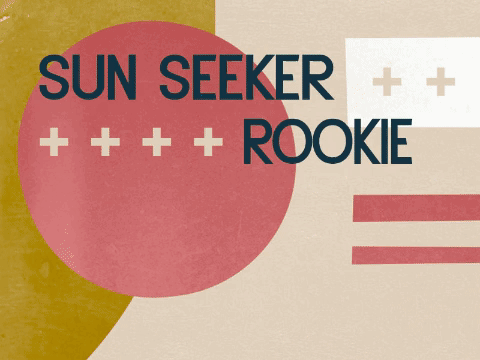 ROOKIE
ROOKIE was born in the summer of 2017 when a group of Chicago musicians decided to cast aside their respective solo projects and join forces to form a six-piece supergroup. Between Max Loebman, Joe Bordenaro, Dimitri Panoutsos, Kevin Decker, Christopher Devlin, and Justin Bell, most of ROOKIE's members have been playing music for more than ten years and had formed a bond with one another during their time in the Chicago music scene. When they combined their longtime friendships with a mutual love of the rock 'n' roll bands Cheap Trick, Chicago, Dwight Twilley, and Neil Young, the creative chemistry was instant. Unlike a traditional rock band, there is no lead singer or frontman of ROOKIE; everyone contributes to the songwriting. Together, the bandmates collaboratively craft massive rock'n'roll anthems that will get stuck in your head for days on end. By expertly honing in on a distinctive sound of their own, ROOKIE's music subtly nods to their collective classic rock influences without toeing the line of being derivative.
In their short time as a band, ROOKIE has played just about everywhere in Chicago— From house shows and clubs like Empty Bottle and Schubas to Lincoln Hall and Thalia Hall, you'd be hard-pressed to find a venue that hasn't hosted the band. They've also shared stages with the likes of The Nude Party, Melkbelly, The Shacks, and Sunflower Bean, but no matter where they play, ROOKIE will always manage to get a crowd of any size moving and belting along to their songs like "I Can't Have You But I Want You" and "Let's Get It Right." The band has wrapped up recording and mastering their debut full-length album, which was done between their home studio and Treehouse Records Studio. At Treehouse, ROOKIE recorded some of their songs live to tape, capturing the same intense energy of their shows. From swirls of guitar feedback and an air raid siren to down tempo tracks, the record promises an eclectic mix of moods and genres, ranging from country to hard rock.
SUN SEEKER
Sun Seeker has drawn applause for their unhurried breed of Cosmic American Music and with BIDDEFORD (Third Man Records), their 2017 debut EP, the Nashville-based band more than affirm their promise. The EP – which follows Sun Seeker's widely acclaimed Third Man debut single, 2016's "Georgia Dust" b/w "No One Knows" (TMR322) – sees Alex Benick (guitar, vocals), Asher Horton (bass guitar, vocals), and Ben Parks (drums, vocals) exploring nostalgia, melancholy, and emotional turmoil via laidback psychedelia pollinated with tight harmonies, classic folk songcraft, and country rock spirit, an ageless approach that is simultaneously archetypal and now utterly their own. Sun Seeker has toured extensively, supporting acts such as Rainbow Kitten Surprise, Peach Pit, The Districts, and Jessica Lea Mayfield. 2019 will see their long awaited full length album release (produced by Pat Sansone – Wilco, Autumn Defense), accompanied with much more touring and festival plays soon to be announced.