LHST Vaccination Policy
Proof of vaccination is required for entry to all shows at Lincoln Hall and Schubas in Chicago, and to all Audiotree Presents shows in Michigan.
Click here
for more information on this policy for Chicago shows, and
Click here
for Michigan shows.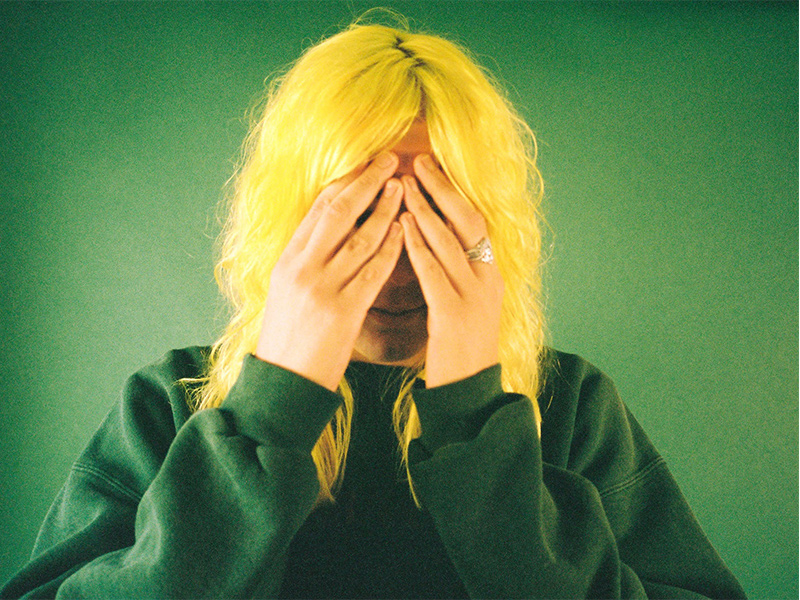 On Sale Friday 08.06 @ 10AM
Born Jacob Sullenger, JAWNY grew up outside Oakland, CA and started playing guitar when he was just six-years-old. At age 13 he began making beats with his brother, eventually landing placements with several rappers in the SoundCloud scene of the late-aughts. By 2017 he'd gained a cult-like following thanks in part to a series of viral videos posted on Twitter and earned further buzz in 2018 with a self-titled debut EP made under the name Johnny Utah. In 2019, he broadened his fanbase with widely praised singles like "Honeypie" and "4Tounce," then landed a deal with Interscope Records by the year's end. Dubbed a "slacker-funk gem" by DIY Mag, "Honeypie" has now amassed over 350 million streams globally across all streaming platforms, while its video has surpassed 25 million views on YouTube. Arriving in October 2020, JAWNY's major-label debut For Abby drew praise from leading outlets like NME who praised the set as "one of lockdown's most innovative and colourful bedroom pop projects." JAWNY will join the recently announced Lollapalooza lineup performing at Grant Park in Chicago on July 30.
On July 15th, JAWNY will follow up his conceptual debut project, For Abby, with The Story of Hugo. This time around, JAWNY (as the character of Hugo) reveals the origins of the heartbreak that has plagued him throughout both projects, approaching each track with equal parts vulnerability and warped imagination. The 6 track (with two narrative driven interludes) EP explores the age old tale of young love gone awry: boy meets girl, boy sabotages everything, girl moves on, and boy deeply, deeply regrets it.
YOU MAY ALSO LIKE