Buffering The Vampire Slayer Live – SAT, JULY 23
General Admission tickets for Sat, July 23 AND VIP 2-Show Passes are available below.
Looking for General Admission tickets for Sun, July 24? Click here.
COVID SAFETY: Masks are required for this event when not actively drinking.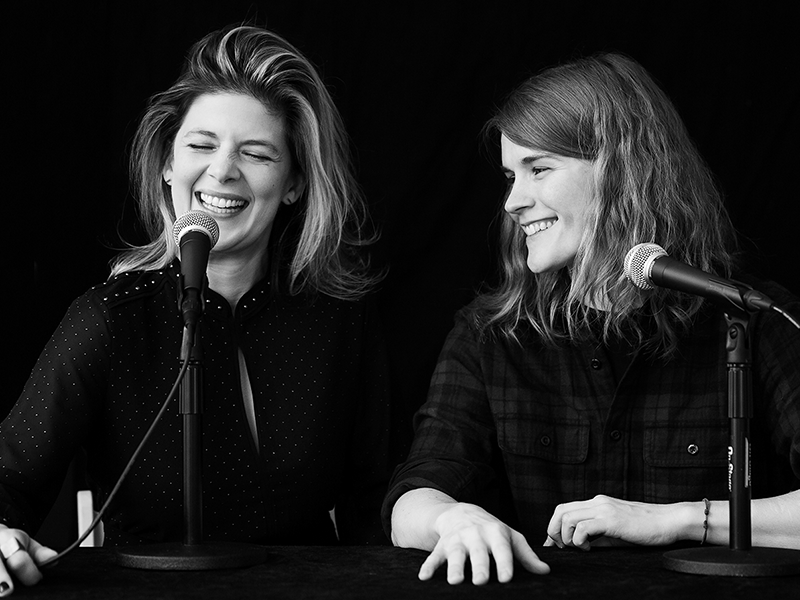 Audiotree Presents:
Two Slayers, No Waiting: A "Dirty Girls" Weekend
Buffering the Vampire Slayer Live
Buffy & Faith's Greatest Hits: Musical Performances & Sexy #Hellmath
NOTE: Buffering The Vampire Slayer requires masks when not actively drinking.
VIP package includes tickets to both nights PLUS early access to the venue, seats within the first three rows, & a singalong with Jenny and Kristin before the Saturday night show.
---
Join your hosts Jenny Owen Youngs and Kristin Russo for the most 5×5 night of live music & powerpoint presentations you've ever seen. Very special guest Tancred will join us as the voice of Faith Lehane — performing the songs "Faith, Hope and Trick," "Bad Girls," and the brand new "Dirty Girls" live with Jenny for the very first time! Ahhhhh!